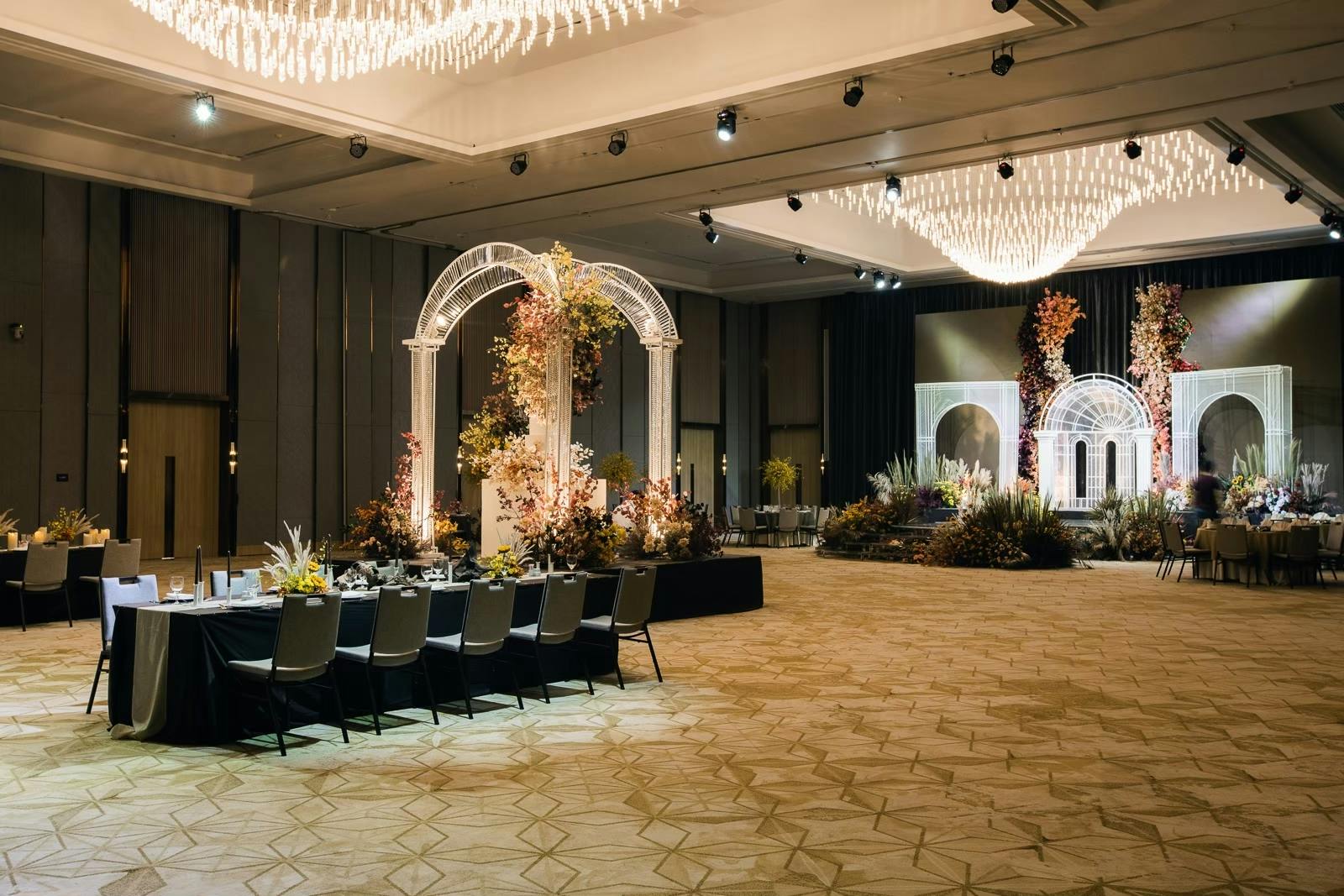 SAY 'I DO' TO THE INDIAN WEDDING OF YOUR DREAMS AT THE HIDDEN GEM - GRAND RICHMOND HOTEL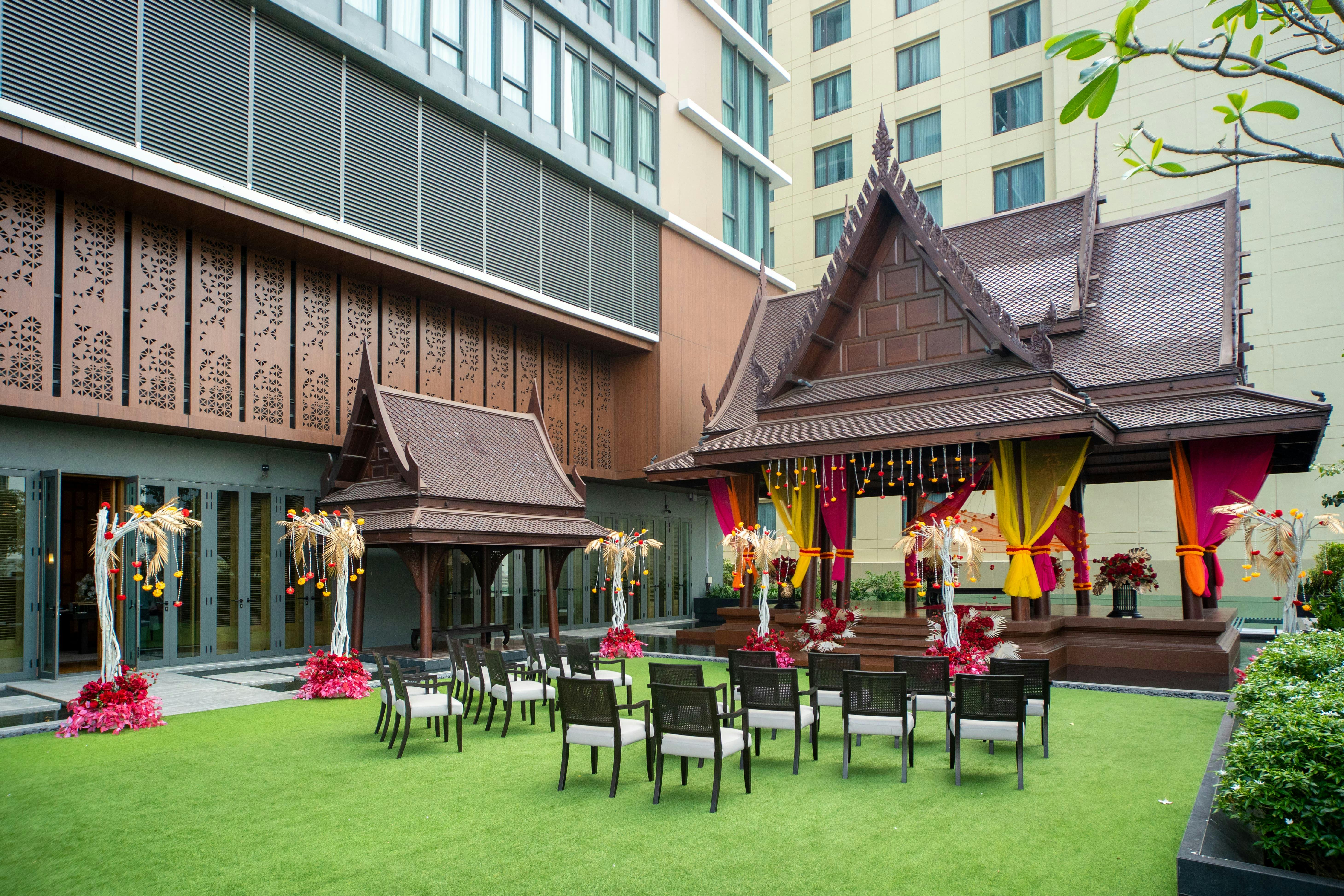 Thailand's capital city 'Bangkok' is unlike anywhere else on Earth. Nonthaburi is a city in central Thailand, located just north of Bangkok. It is the second-largest city in the Bangkok Metropolitan Region. Nonthaburi is known for its beautiful temples, several parks, and green spaces, including the popular Koh Kret Island, which is known for its pottery and traditional Mon-style houses. This city is a great destination to experience the best of Thai culture, food, and hospitality, all within easy reach of the bustling city of Bangkok.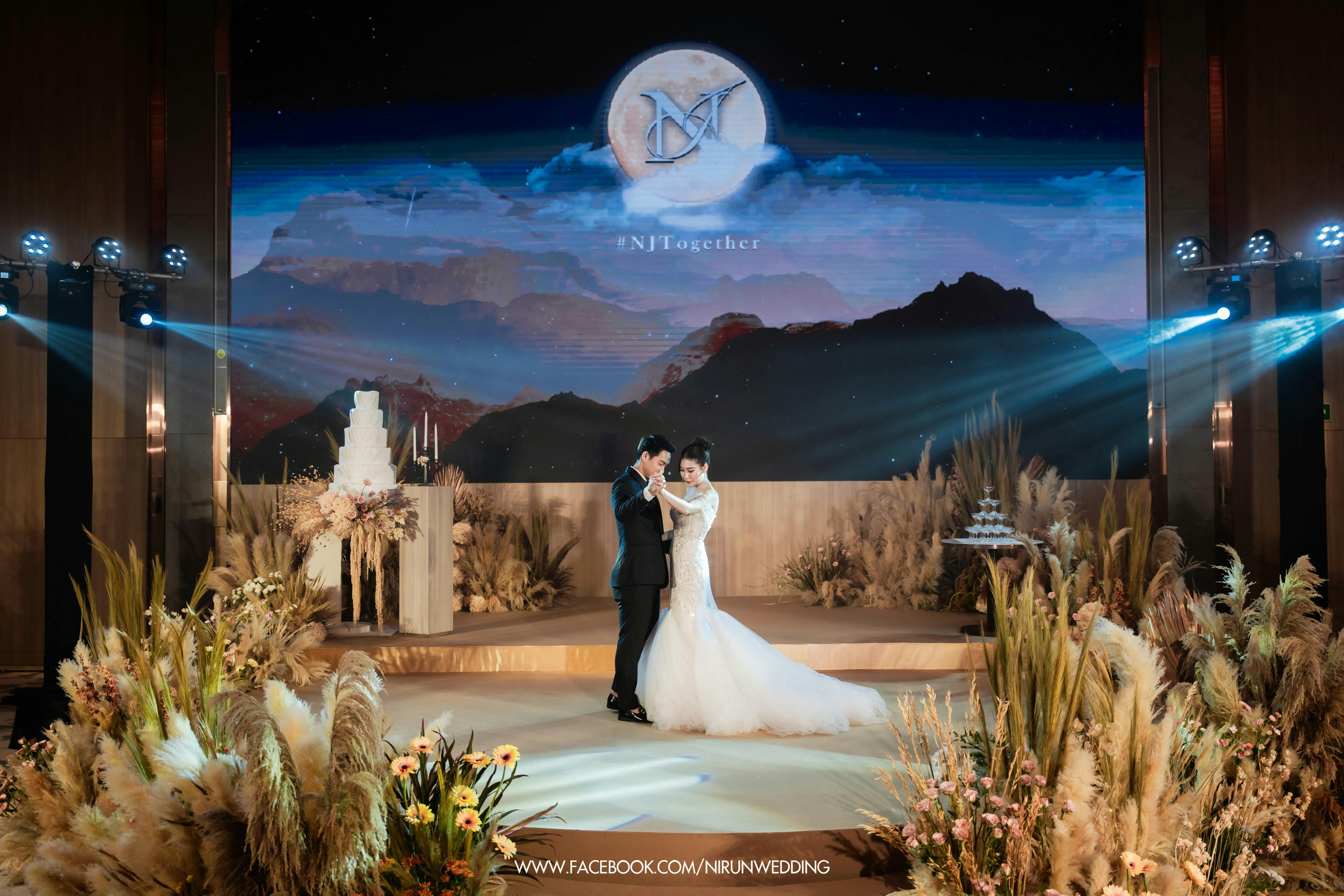 If there was ever a genie of marriage ceremonies, GRAND RICHMOND would be an opulent lamp, a gateway to convert your wedding dreams into reality, brewing happiness and breathing new life into the millennia-old institution of marriage.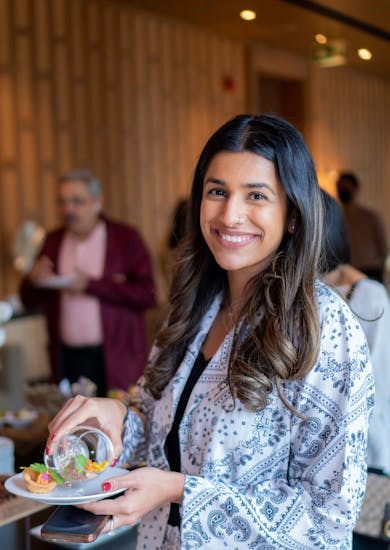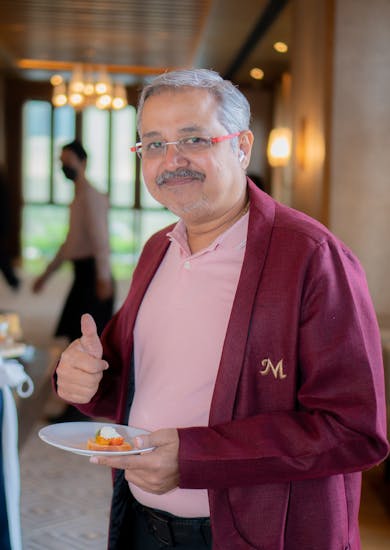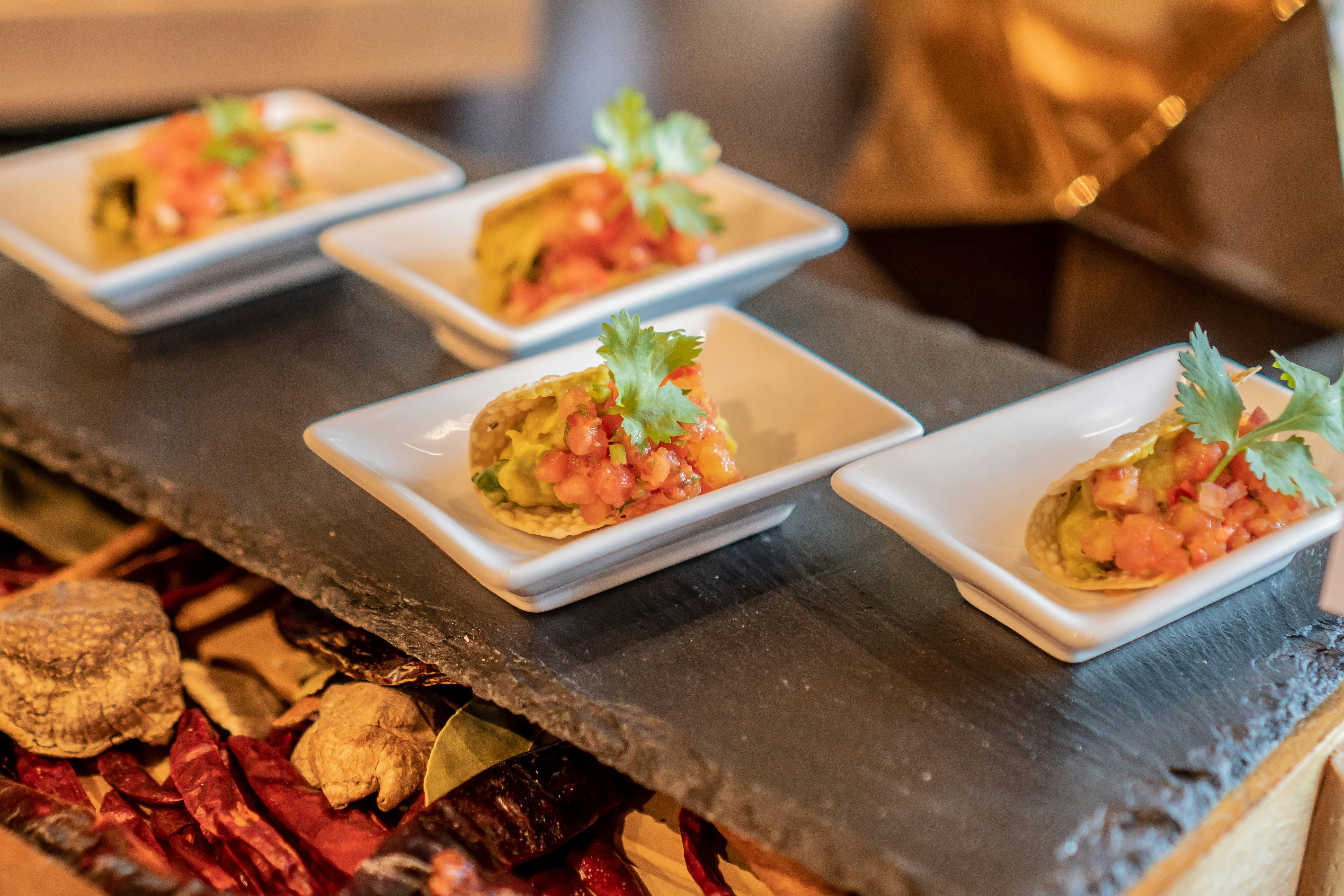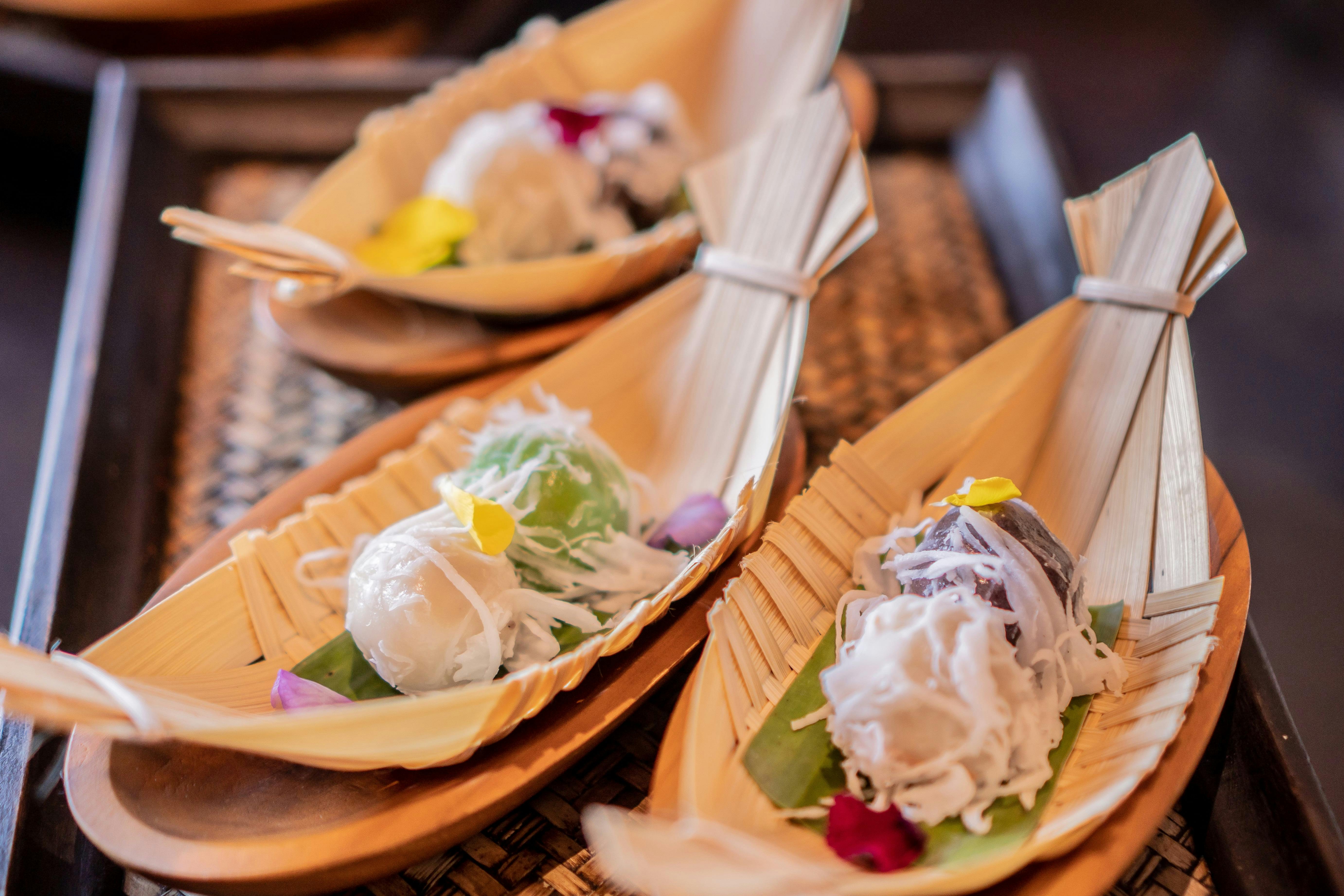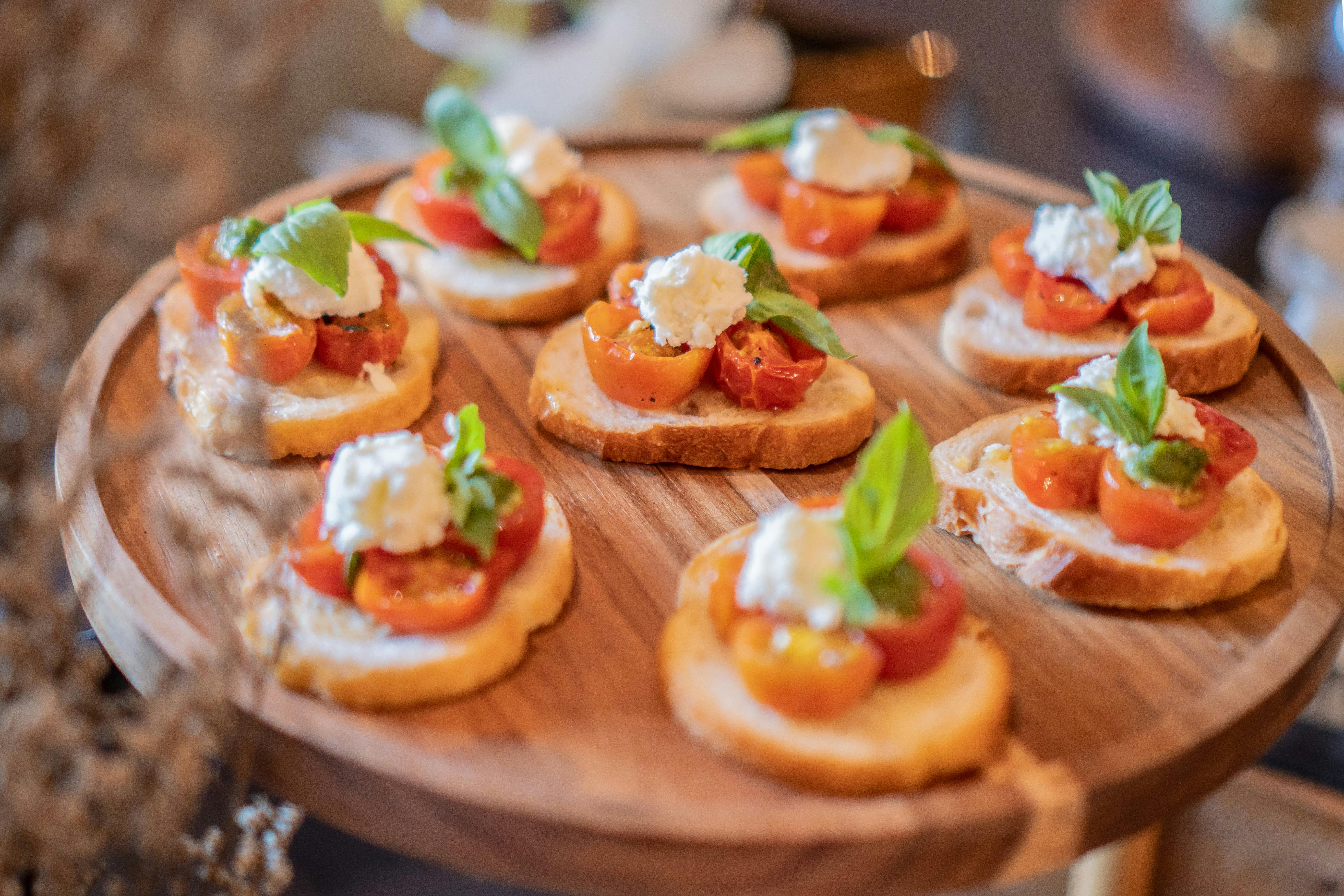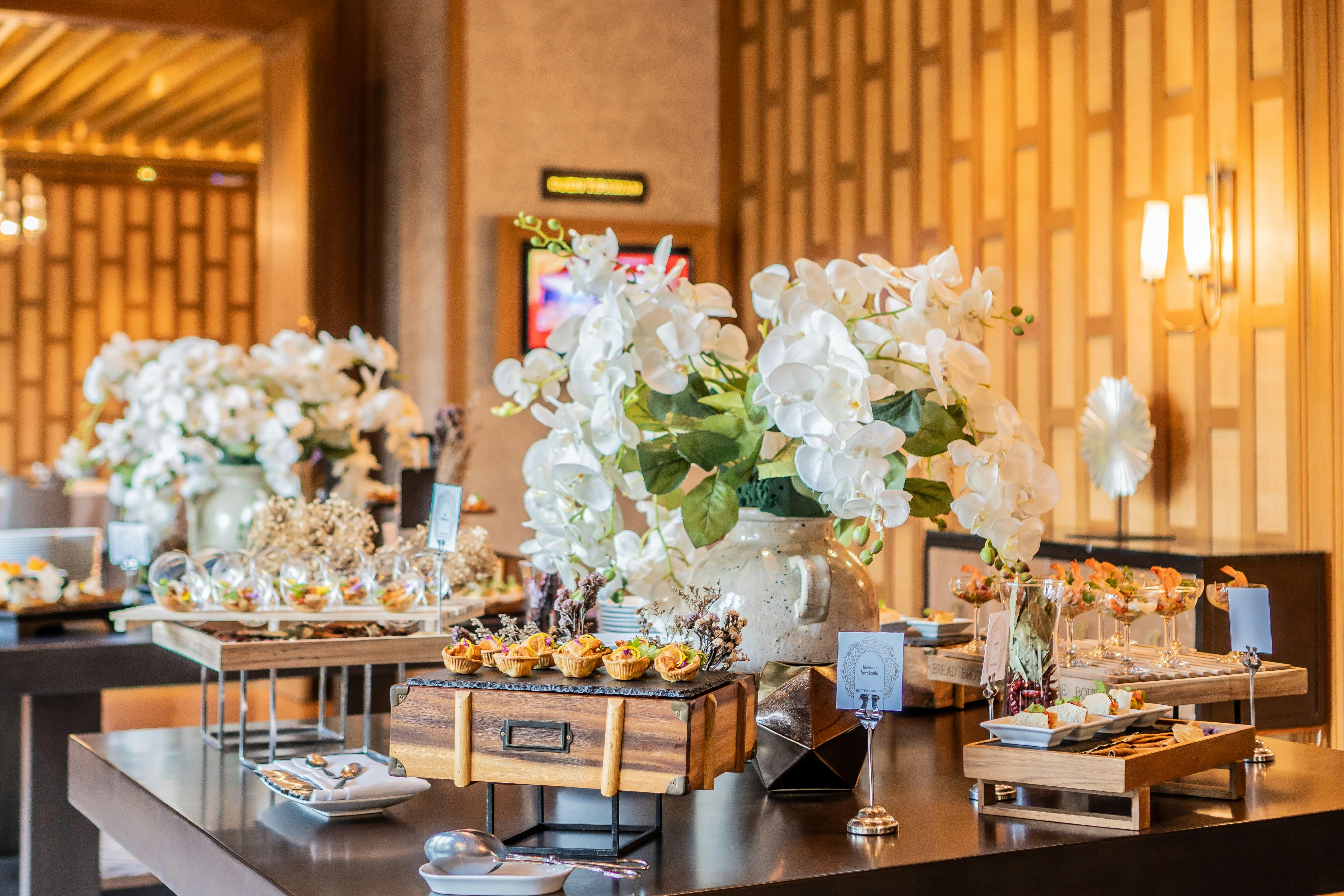 Some of the major reasons that make GRAND RICHMOND the ideal Indian Wedding destination in the city would be its multiple venue and event space options, sumptuous cuisine with culinary expertise by professional chefs, and experienced staff who are well-versed in Thai & Indian destination weddings. The team understands the cultural nuances and intricacies, and they work closely with the couple and their families to create a memorable and stress-free Indian wedding experience.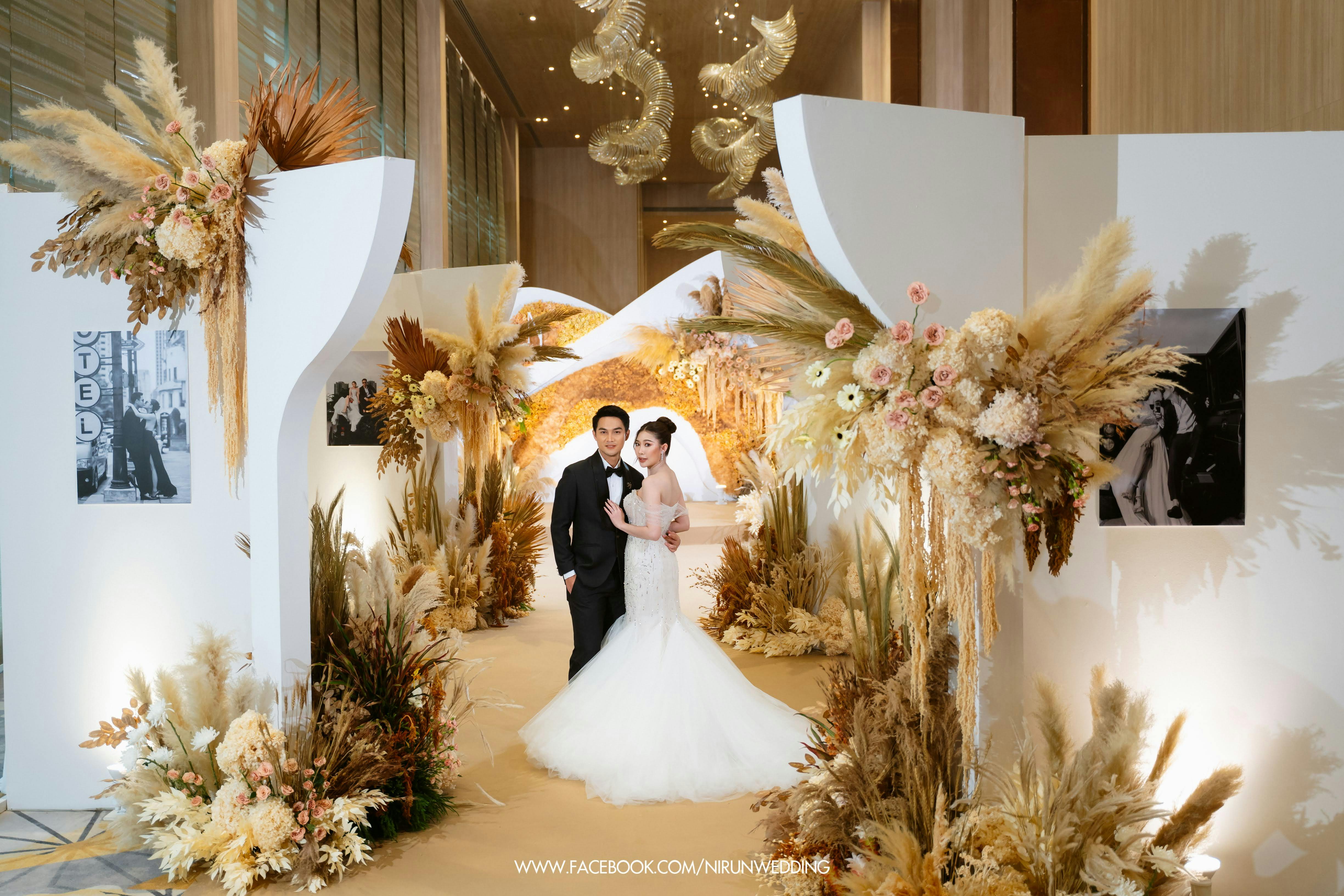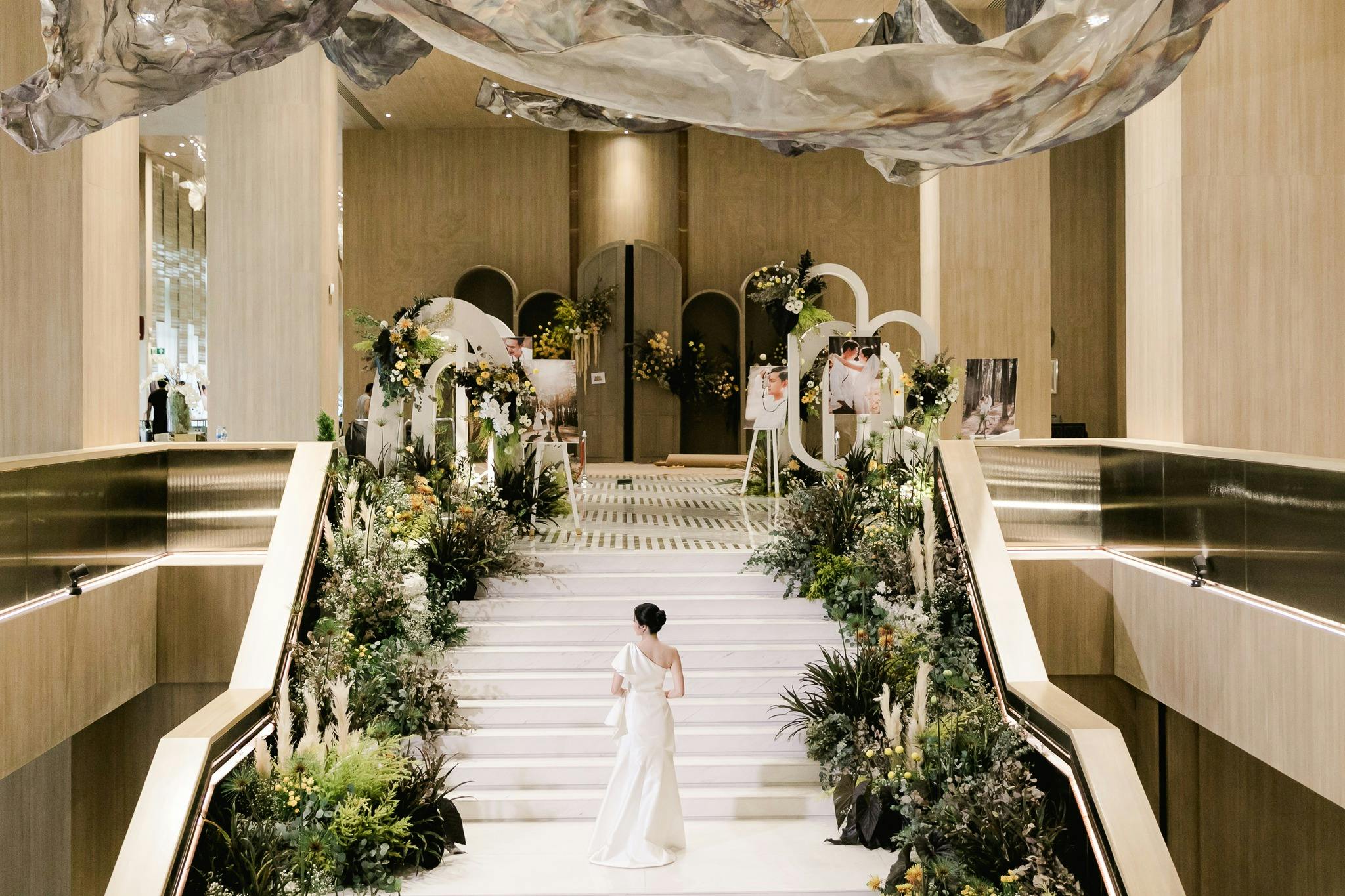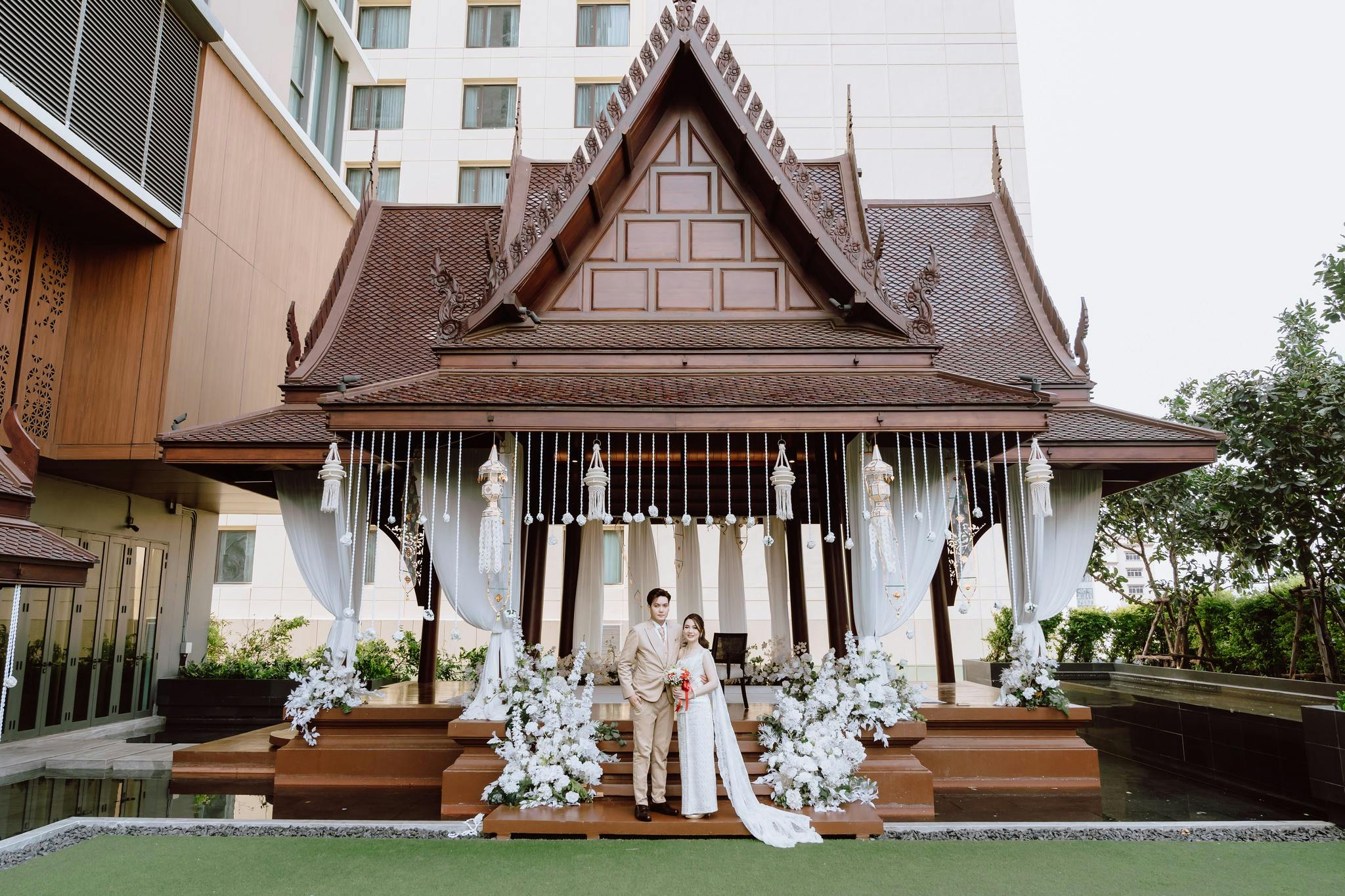 INDIA is one of the world's most religiously and ethnically diverse lands somewhat similar to culturally rich and tremendous Thailand, Indian weddings boast uniqueness, colors & fun-filled ceremonies, and incredible culture and traditions with many overwhelming emotions and sentiments.
"In India weddings have always been considered a marriage of two families, rather than just a marriage of the bride and groom".
Indian Weddings are traditionally multi-day affairs and involve many intricate ceremonies, unlike Thai weddings which are a 1-day affair whereas Indian weddings are typically divided into three parts: Pre-wedding, Wedding Day, and Post-wedding celebrations.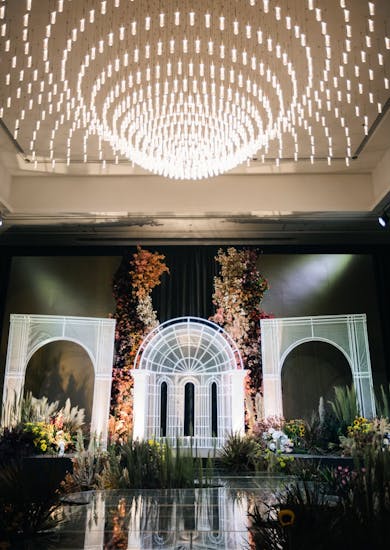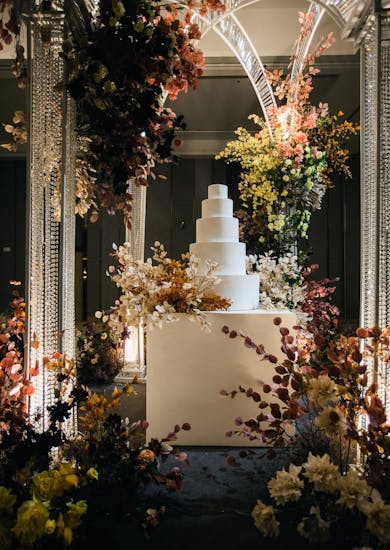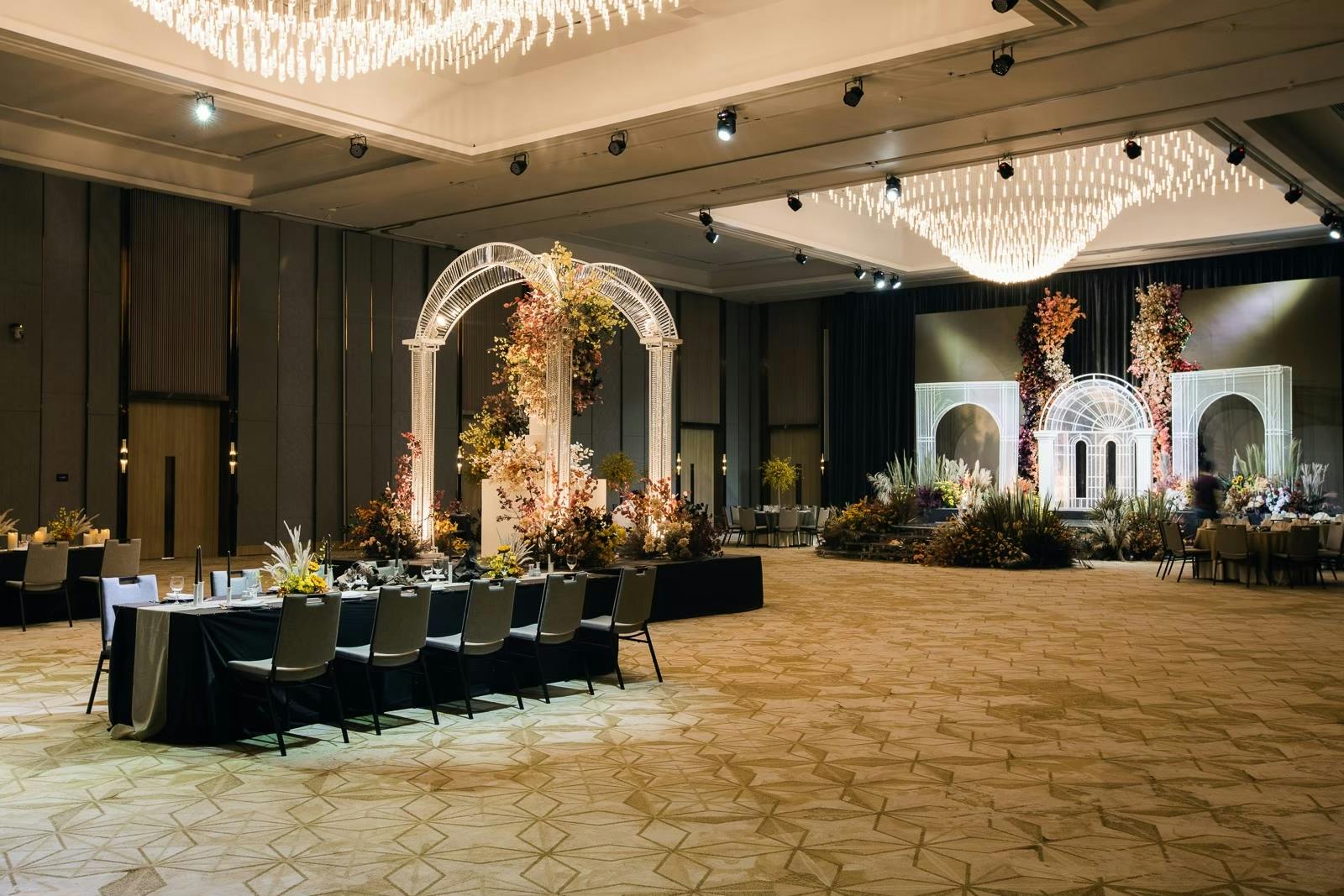 Ceremonies can be celebrated anywhere from one day to one week's span including a mix of ceremonies where a lot of entertainment & fun is involved in Pre-wedding pomp such as Pre-wedding shoot, Engagement, Mehndi, Haldi, Carnival, Pool Party & Sangeet whereas Wedding Day is full of real emotions & candid moments of Bride, Groom & their families at the time of rituals like Ganesh Pujan, Jaimala, 7 Pheras (7 Vows), Bidaai, etc. and finally with the unison of two souls & two families post-wedding celebrations are done in form of Cocktail night, Meet & Greet & Reception.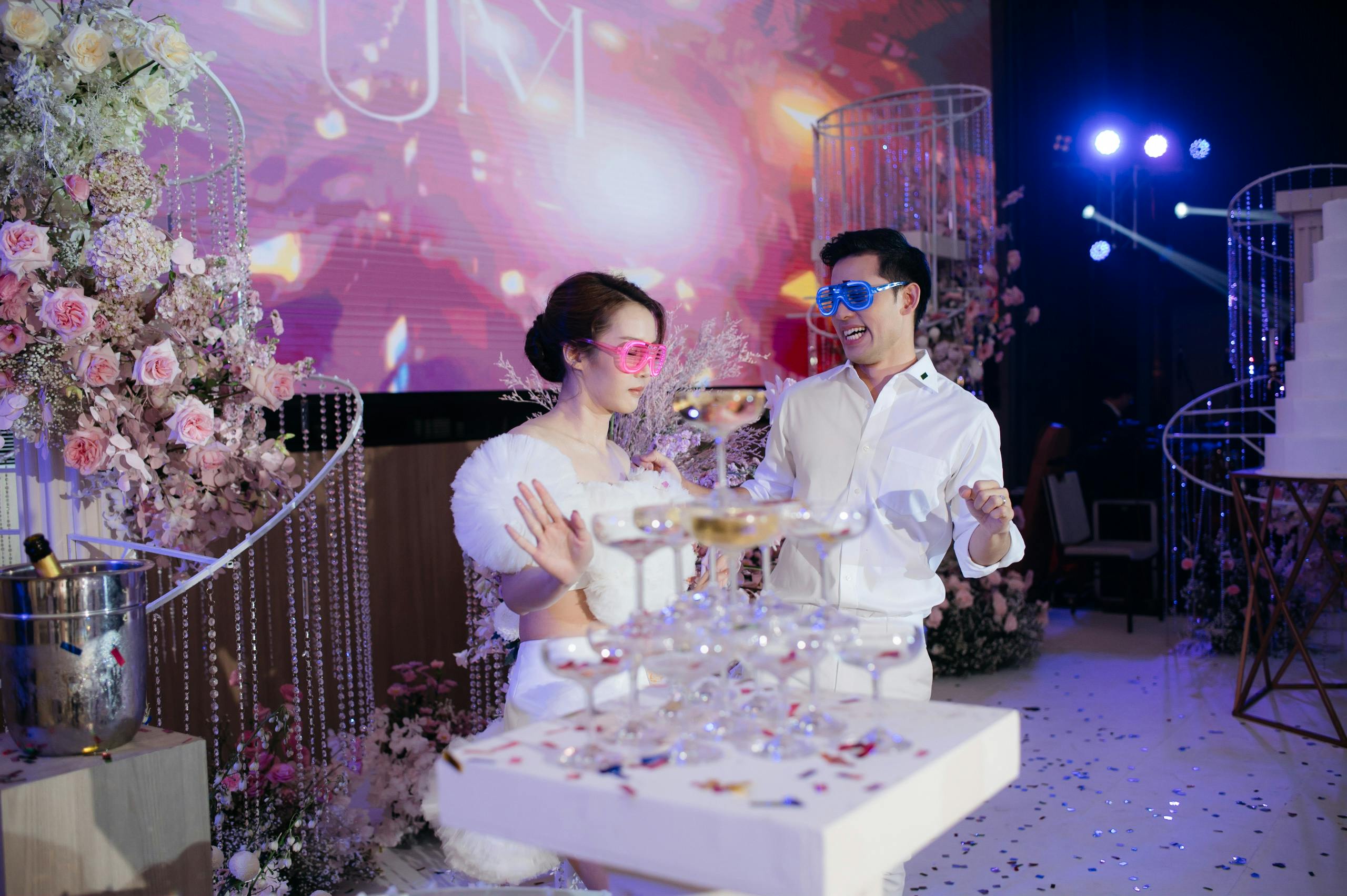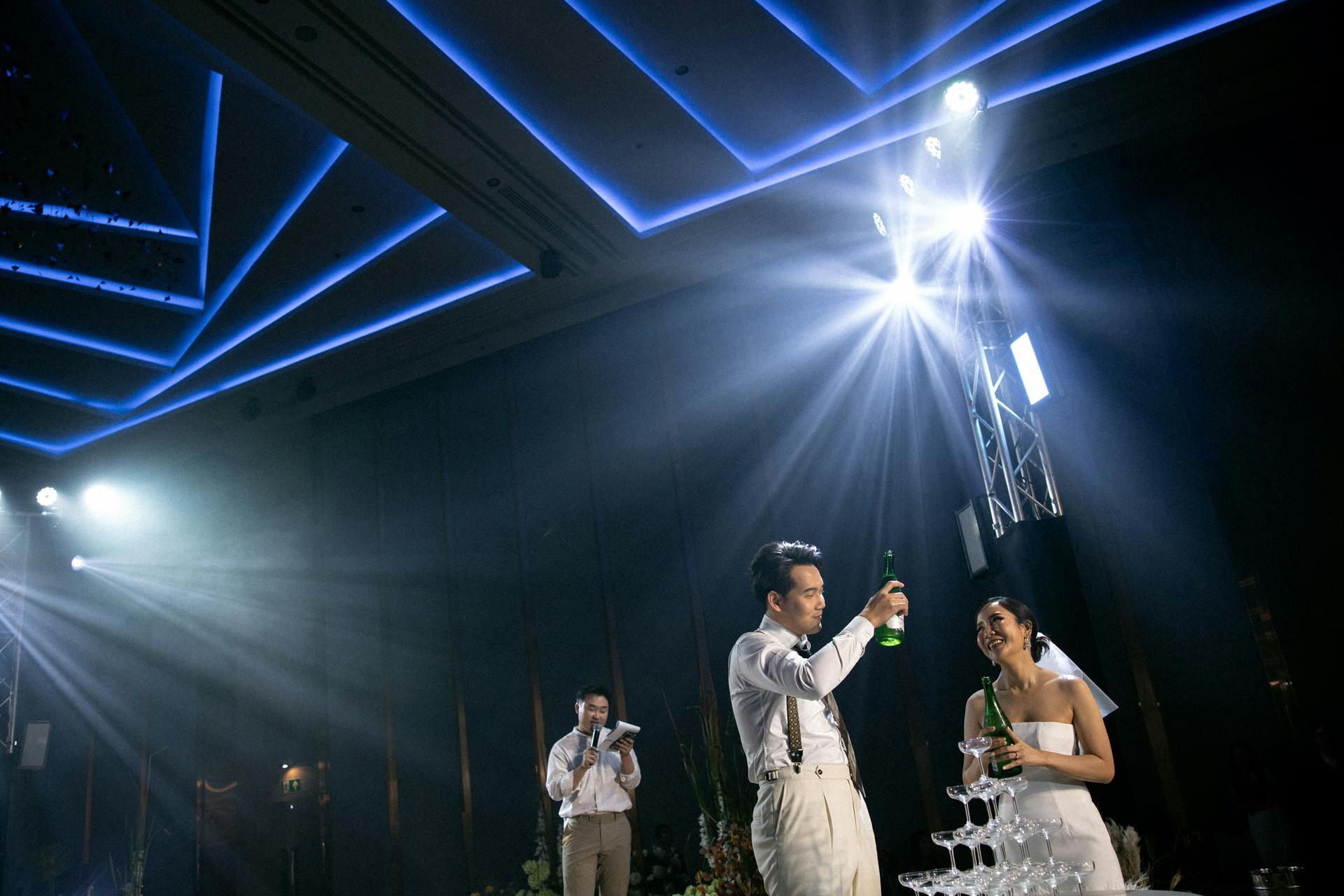 Blend heirloom traditions and religious rituals with lavish festive elements, from intimate to elaborate Indian Wedding celebrations and mandaps to traditional celebratory cuisine where personalized menus are crafted by master chefs who specialize in a variety of cuisines that will add a unique flavor & authenticity to your nuptials is unparalleled, meaningful ceremonies, seasonal flower arrangements, bespoke décor, warm hospitality, music, plenty of fun and abundant smiles – GRAND RICHMOND has got everything covered.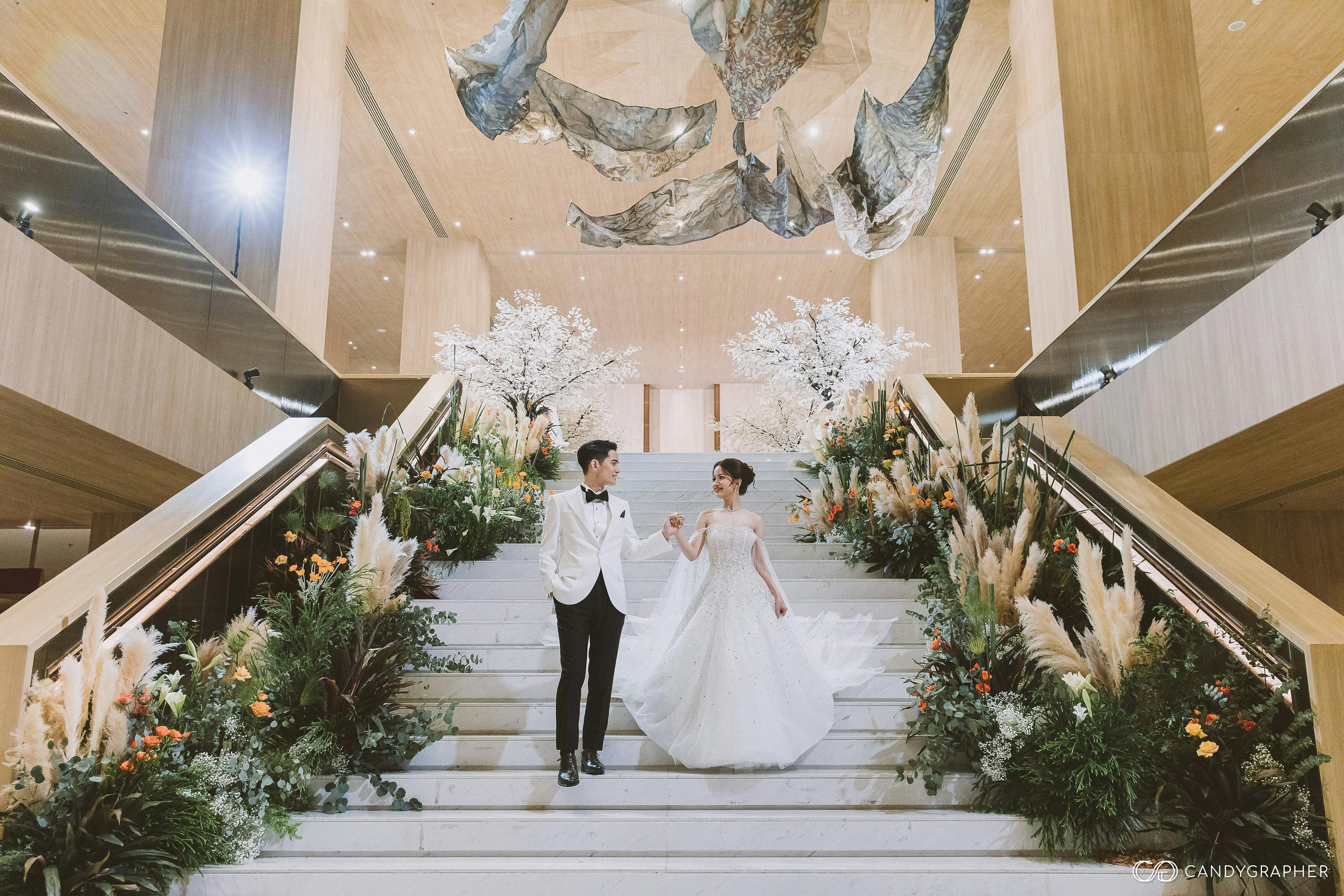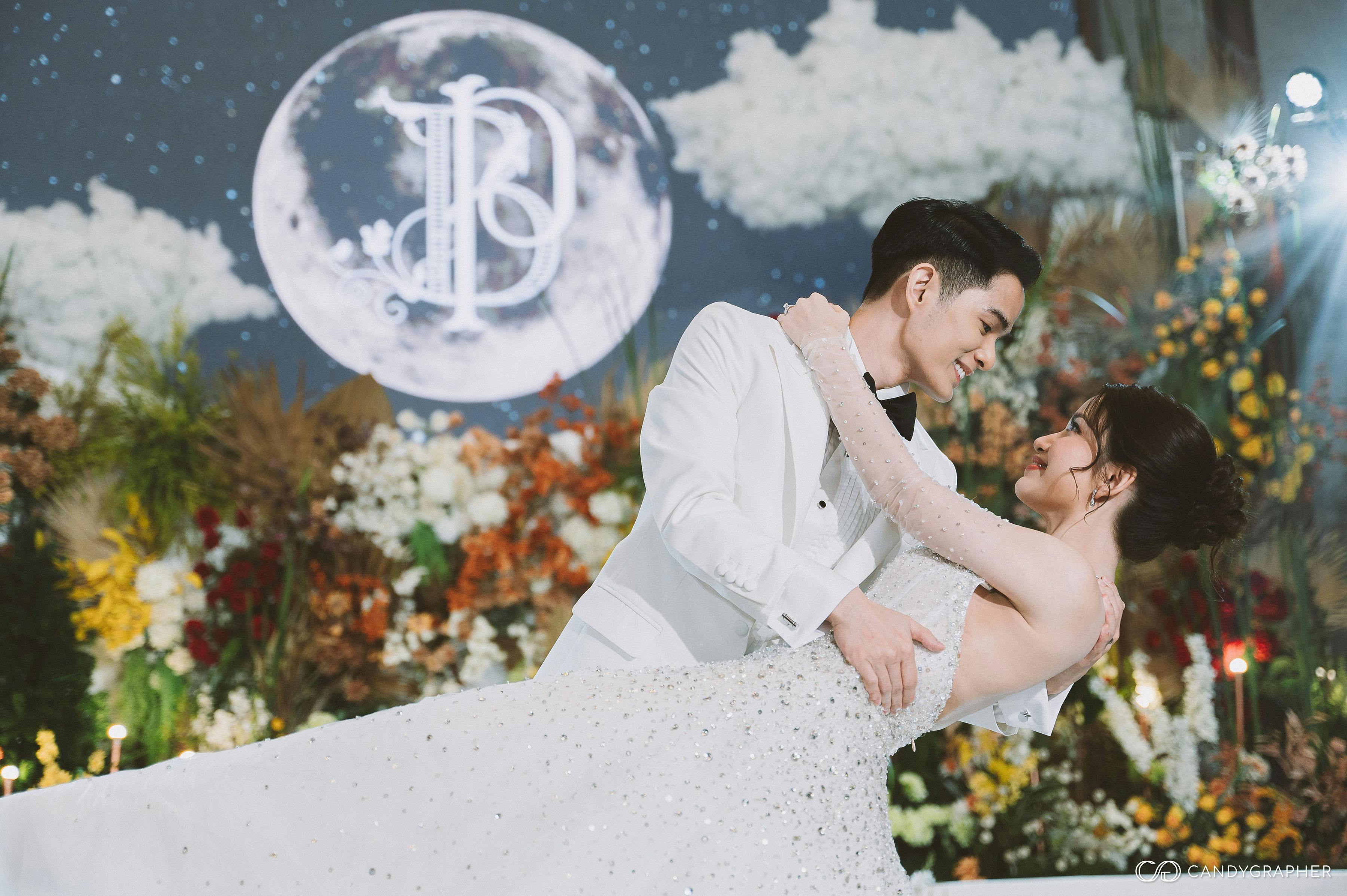 Celebrate your special day with us surrounded by your loved ones around you at GRAND RICHMOND HOTEL which has an extensive spread across 774 room spaces that is pocket-friendly for clients as well.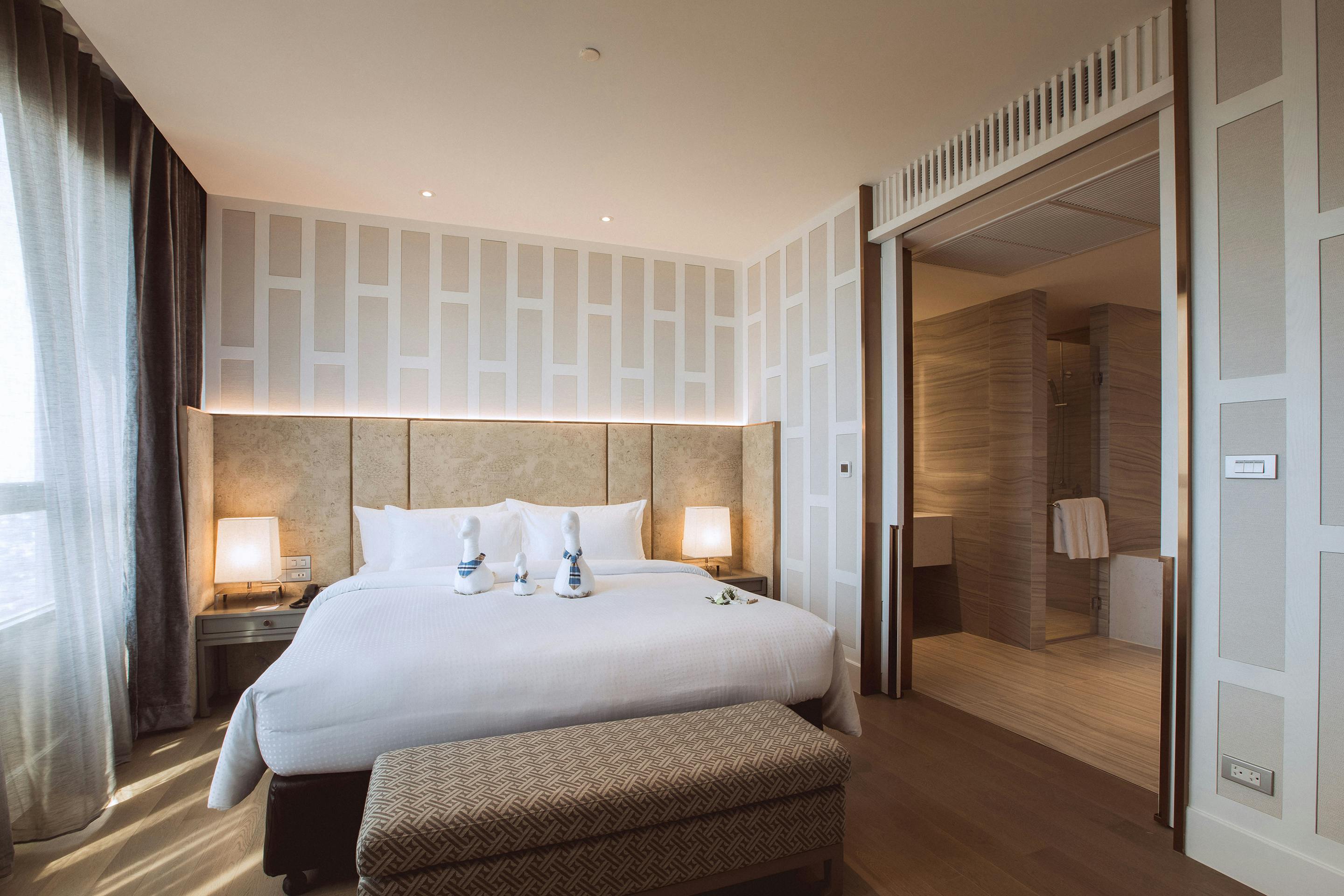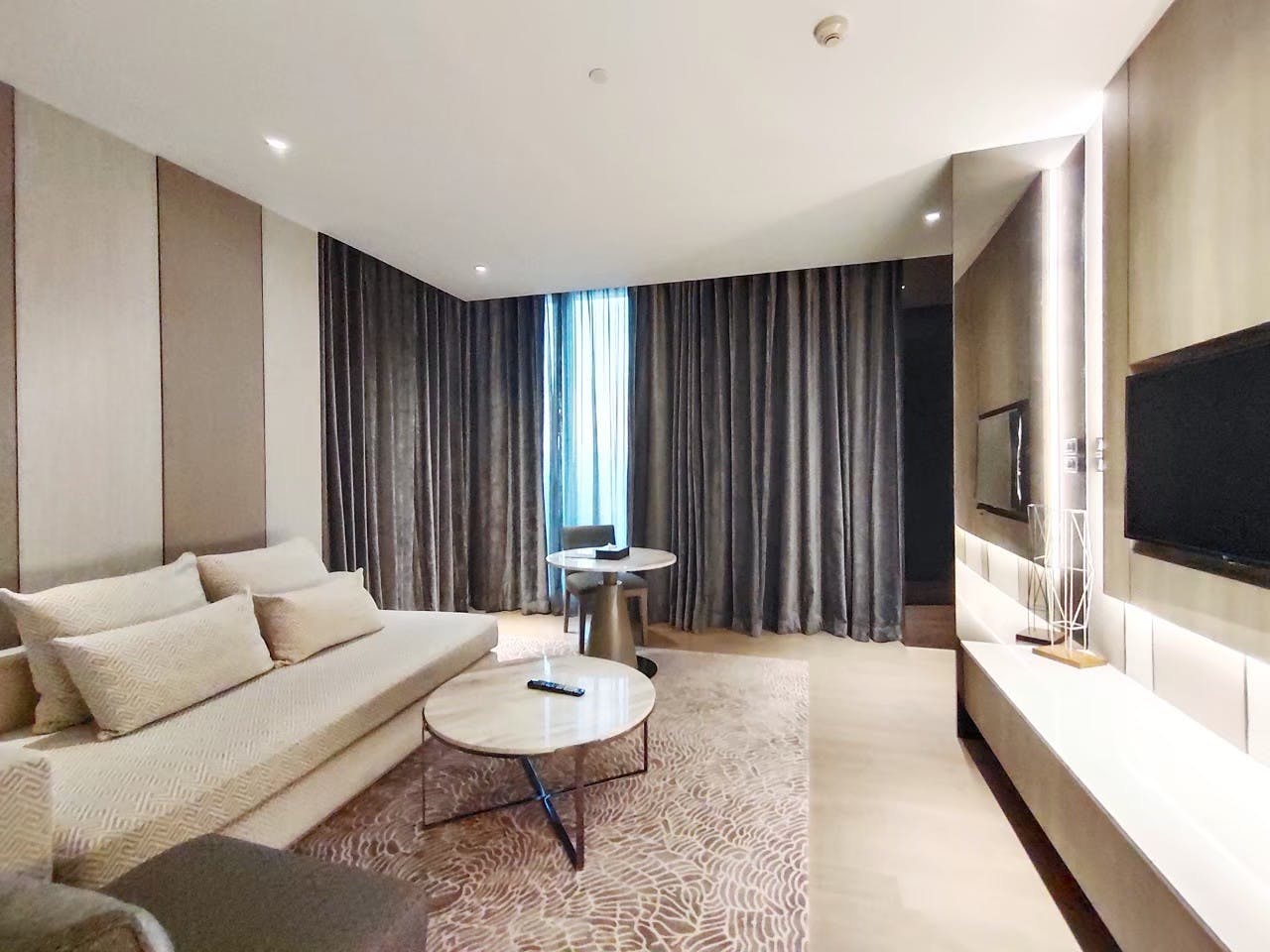 The Hotel's expert event planners can help you choose the perfect venue from a diverse range of 28 stunning function venues with stylish convention centers that can accommodate right from 100 to 2000 guests including a Richmond Grand Ballroom that seamlessly combines Ballrooms 1-3 into a stunning venue with a soaring 9-meter-tall ceiling, accommodating up to 2000 guests.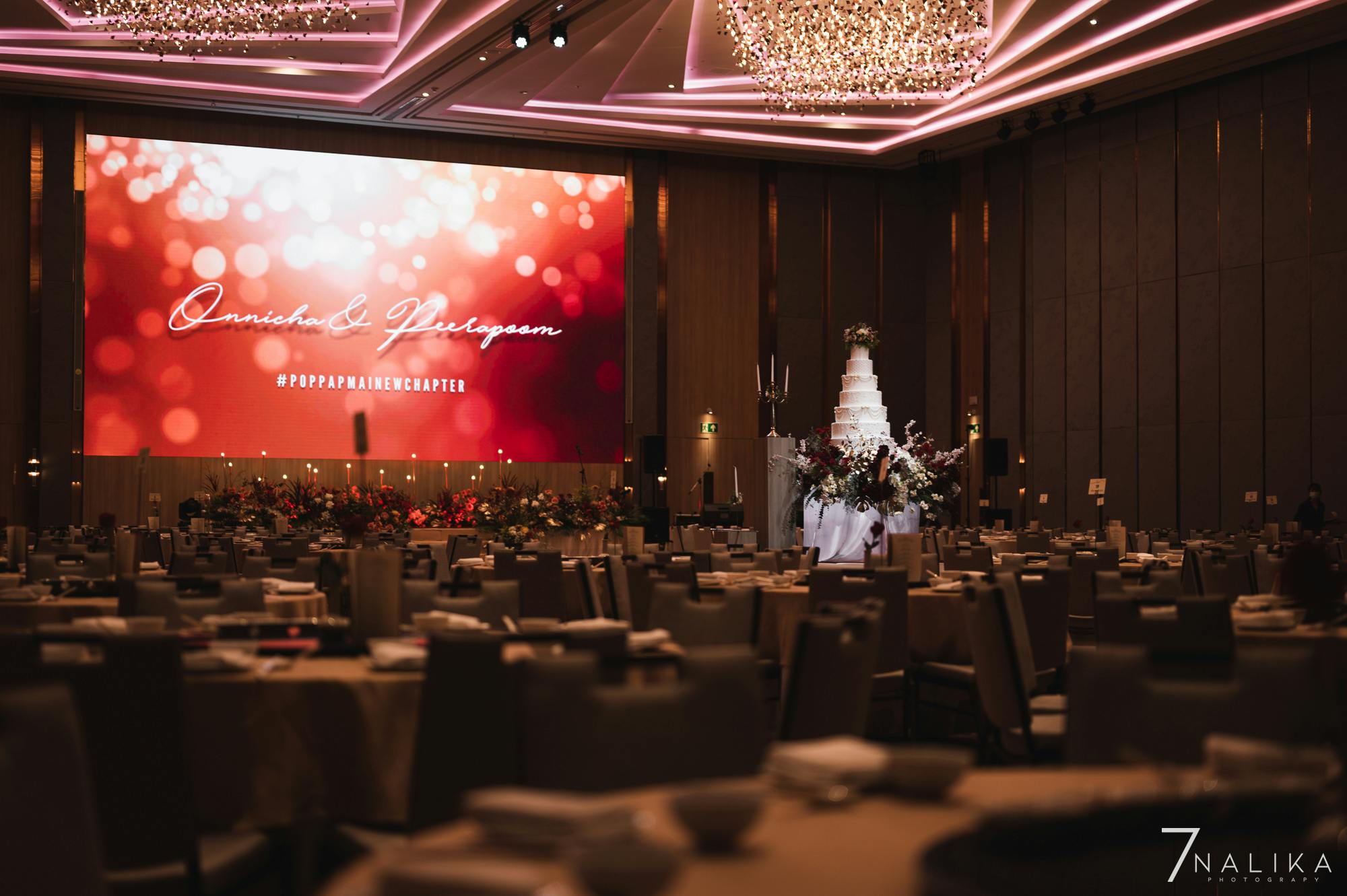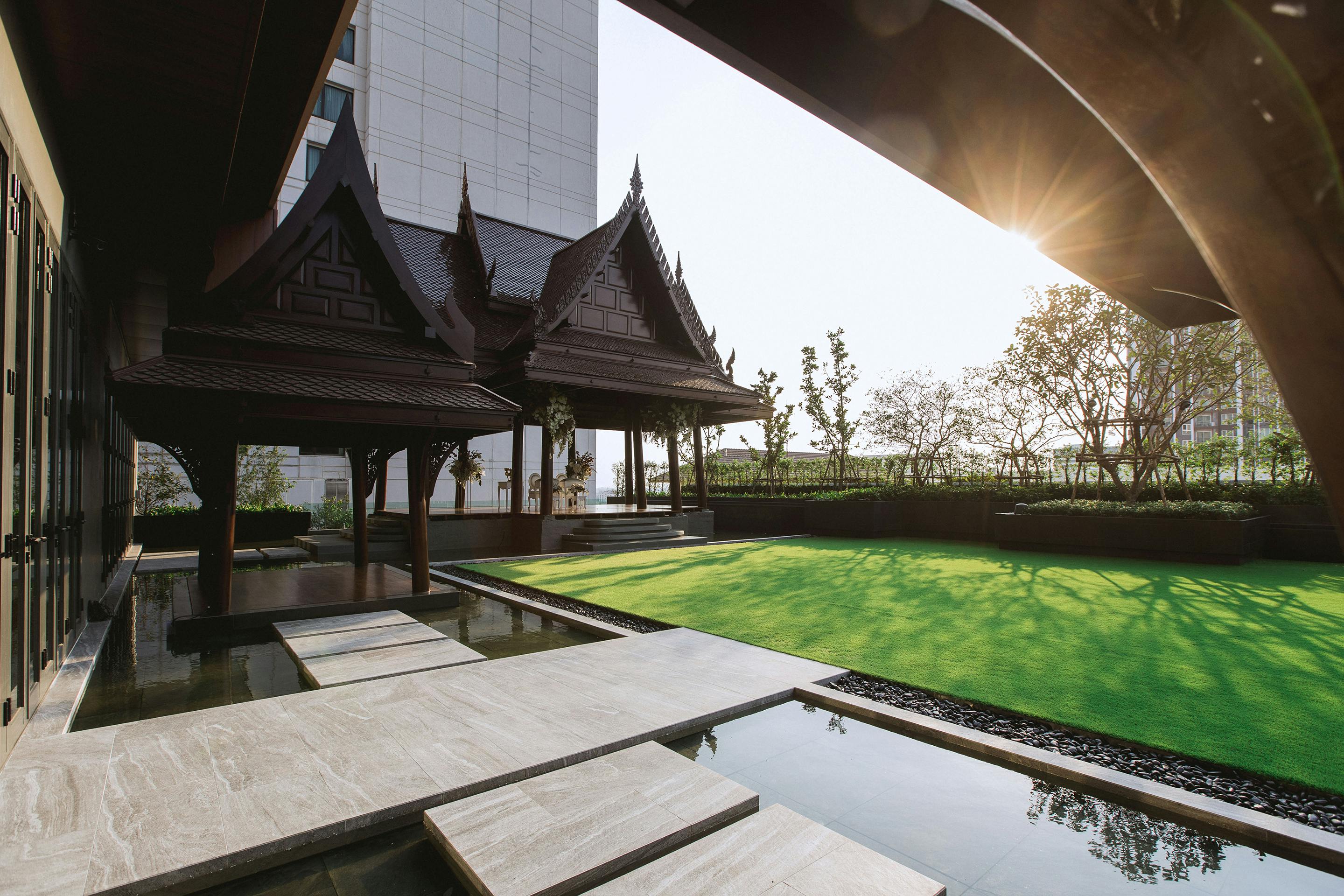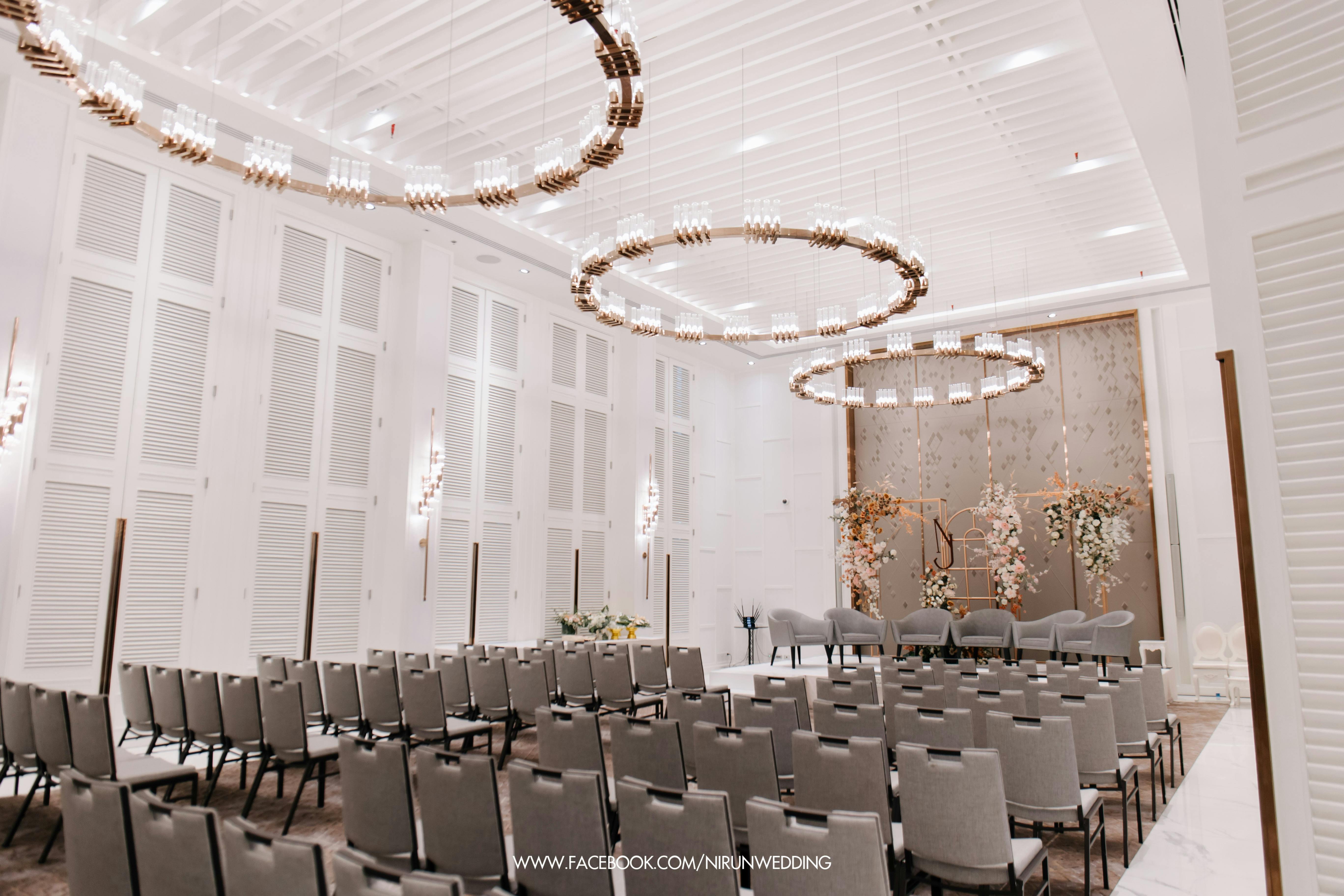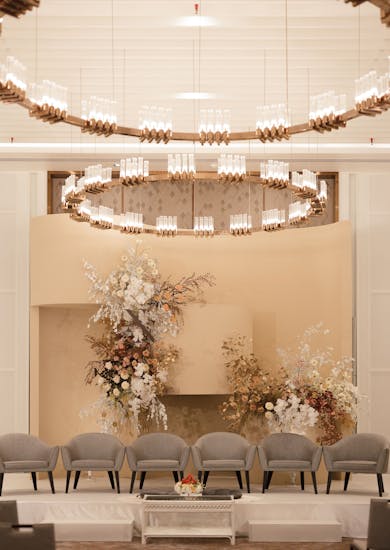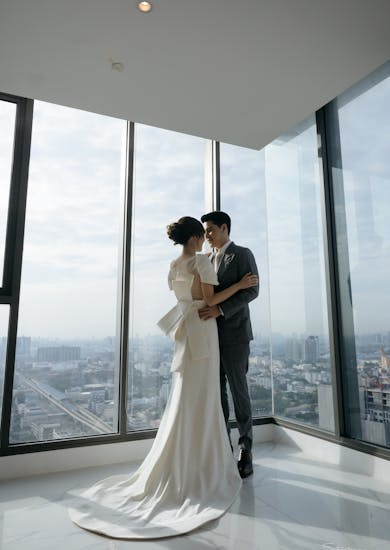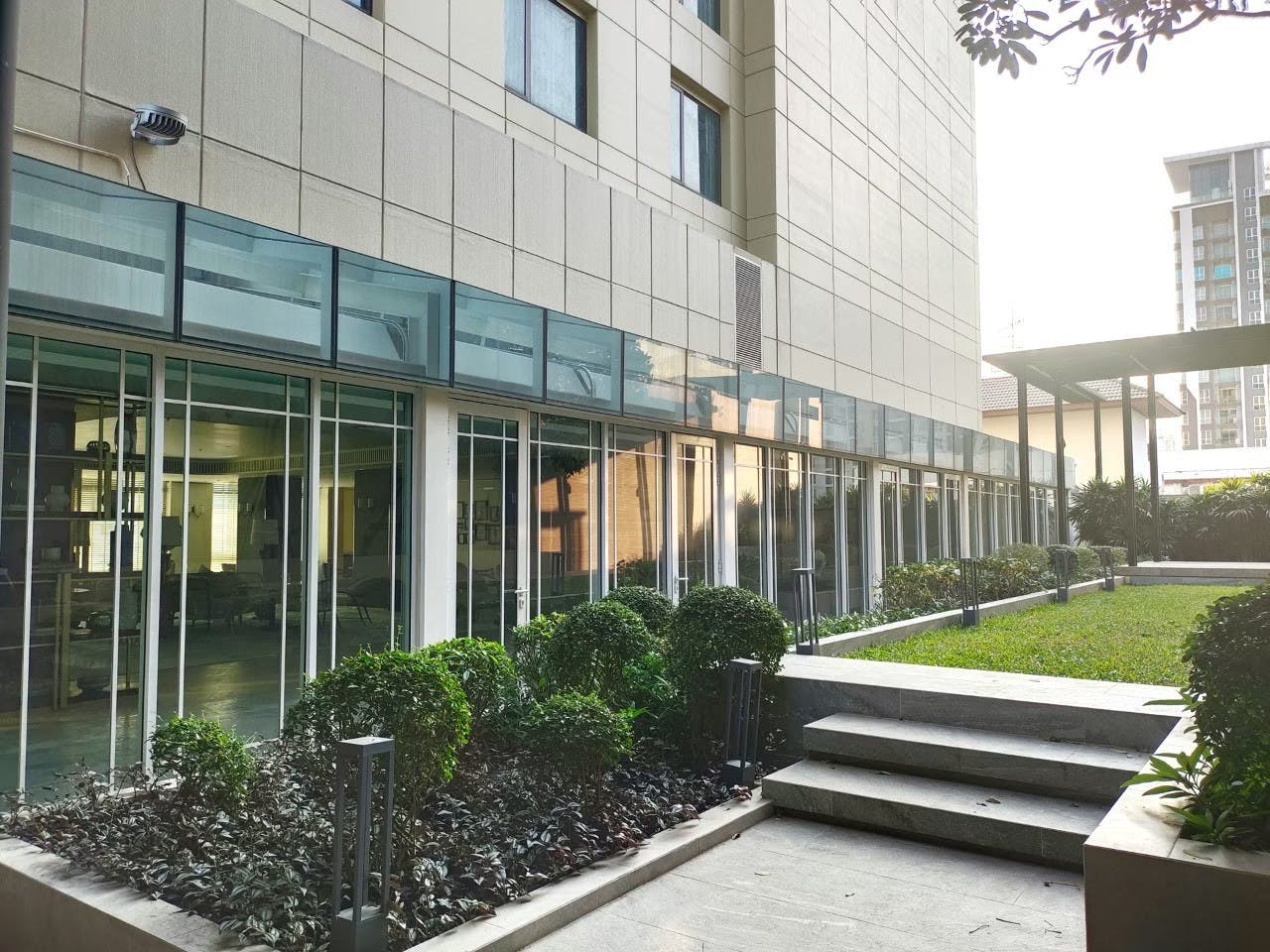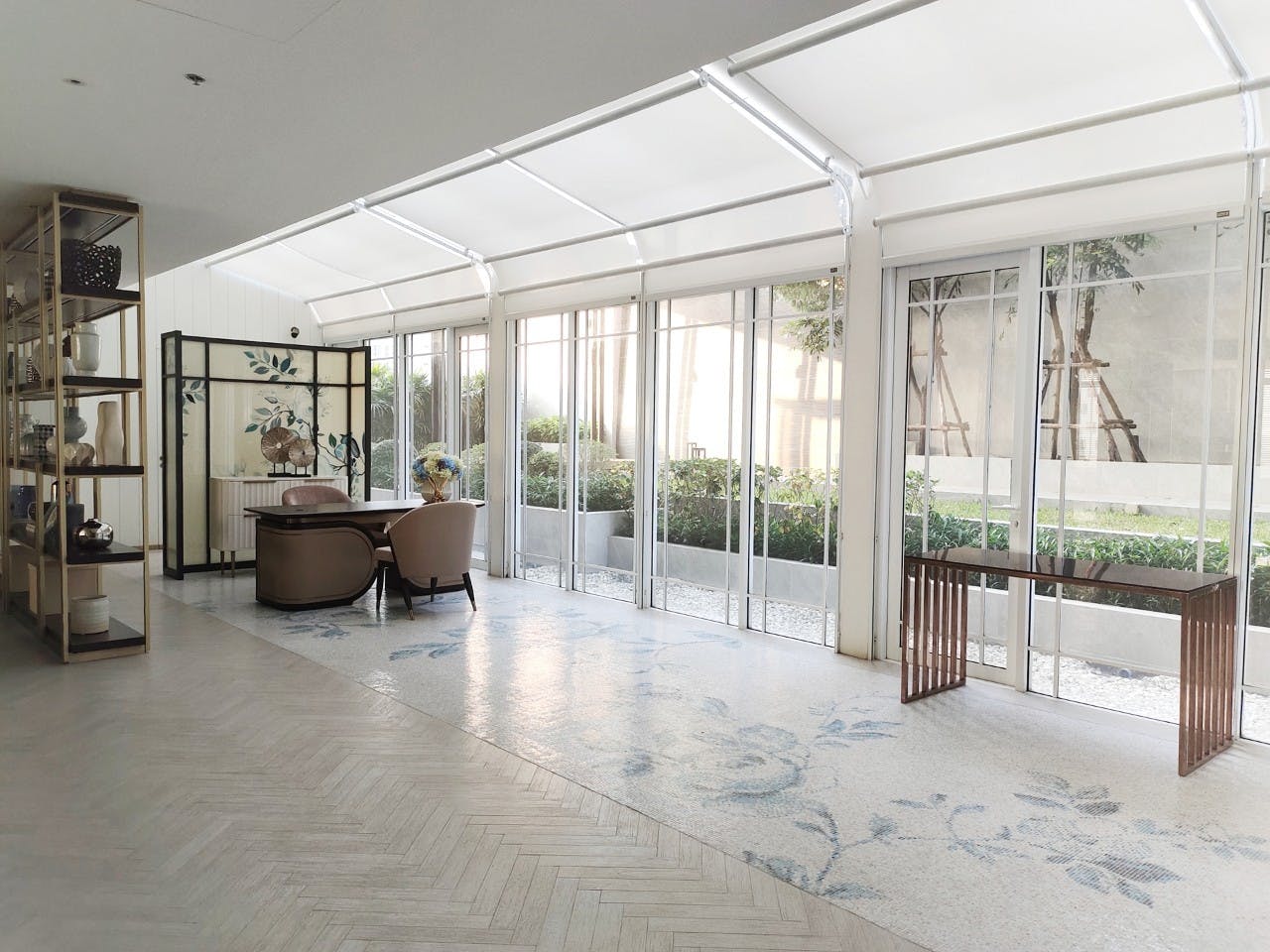 All venues feature state-of-the-art audio-visual equipment and lighting, complemented by a spacious foyer. Ideally suited for your elegant & grand feel of Sangeet or Meet & Greet Reception whereas holding an intimate Haldi & Mehendi party at the Grand Pearl or Jasper Rooms with a capacity up to 100 pax,treat your guests to a glitzy Diamond ballroom with a high ceiling and a wide hallway or hold your engagement ceremony at the Ruen Thipawan where there is a large LED screen that can be used as a backstage background; or make lush lobby garden your playground for Carnival, Haldi or walking with your Baraat – the choice is yours as GRAND RICHMOND is the perfect place to host a memorable and unique Indian Wedding.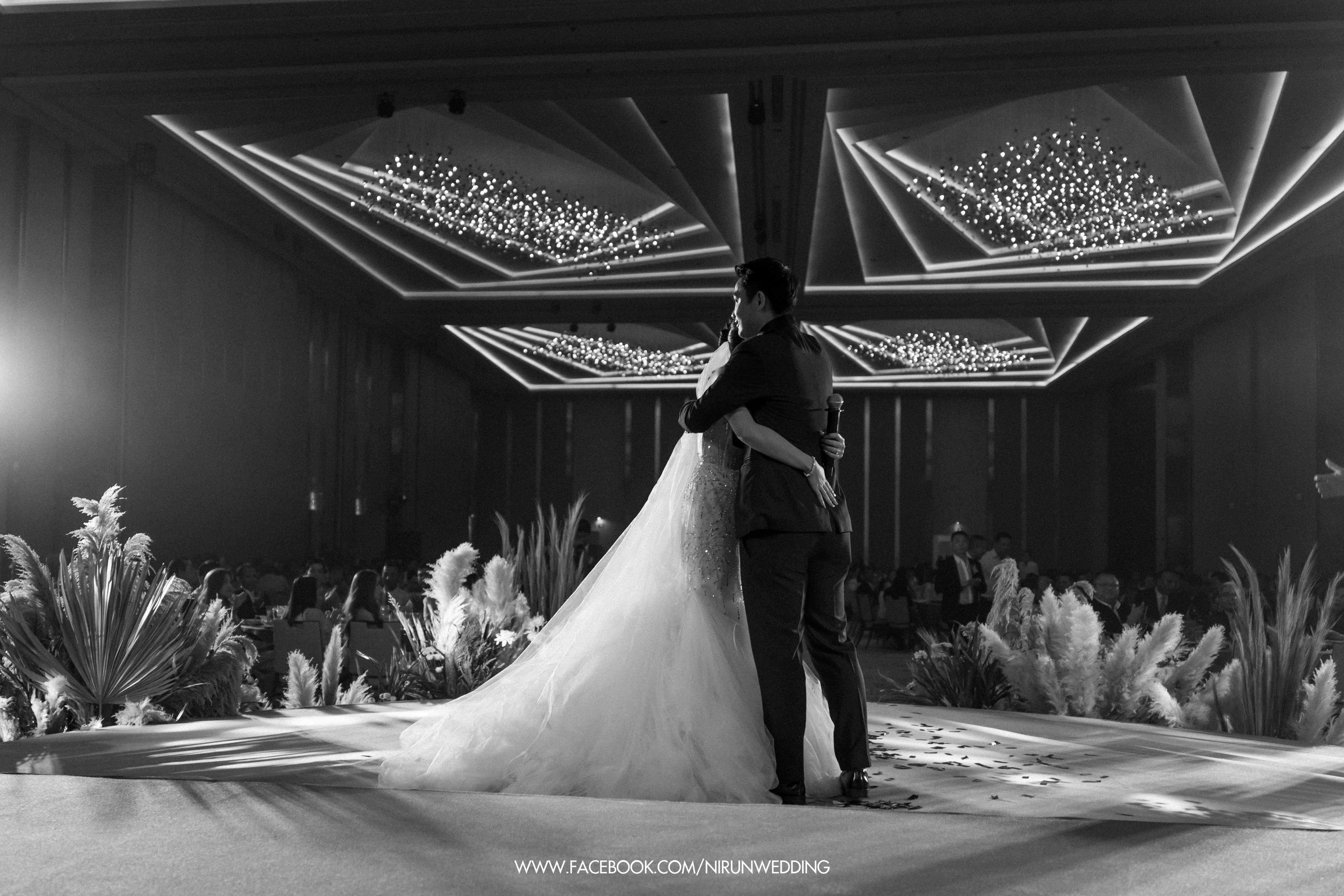 Incredible Indian Weddings come to life at GRAND RICHMOND HOTEL, BANGKOK – It exists as an amalgamation of tradition with modernity - Your Vision, Your Style, Your Day, let us make it happen and help you create unforgettable memories that last a lifetime.

WEDDING
PACKAGE
Are you interested? Please book a package.
We're happy to help!

WEDDING
PACKAGE
Are you interested? Please book a package. We're happy to help!

WE CAN MAKE YOUR WEDDING DREAM COME TRUE
The Grand Richmond Hotel's experienced event planning team is dedicated to making your event a success, with a wide range of services that include venue options, meetings, incentives, conventions, exhibitions, and dining experiences. Our team will work closely with you to ensure that your event runs smoothly and exceeds your expectations.