First Things to do in Nonthaburi
If you arrived at the Nonthaburi, here are the things that you should do first as our kind suggestions
GRM Marketing
Feb 17,2023
|
Read Time min
When visiting Nonthaburi, make sure to check out these must-see attractions that offer a sight into the town's rich history and natural beauty.
Significant Heritage of Nonthaburi
Firstly, discover yourself in the town's heritage by visiting the Grand Royal Mansion, Royal Garden, and the Nonthaburi City Pillar Shrine, a Thai-style pavilion with a beautifully carved and wooden city pillar. Next, explore the ancient Wat Bua Kwan temple from the era of King Rama V, which has been designated as a third-grade royal temple in Thailand and has been restored and maintained over the years by several monks. Lastly, don't miss the iconic Maha Chesadabodindranusorn Bridge, also known as the Nonthaburi-Bangkok Bridge, which is located near the Chao Phraya River and offers a modern and efficient way to travel between Nonthaburi and Bangkok. While in the area, also make sure to discover the local fruit and flower plantations, taste the delicious durians, and explore the beauty of Koh Kret island.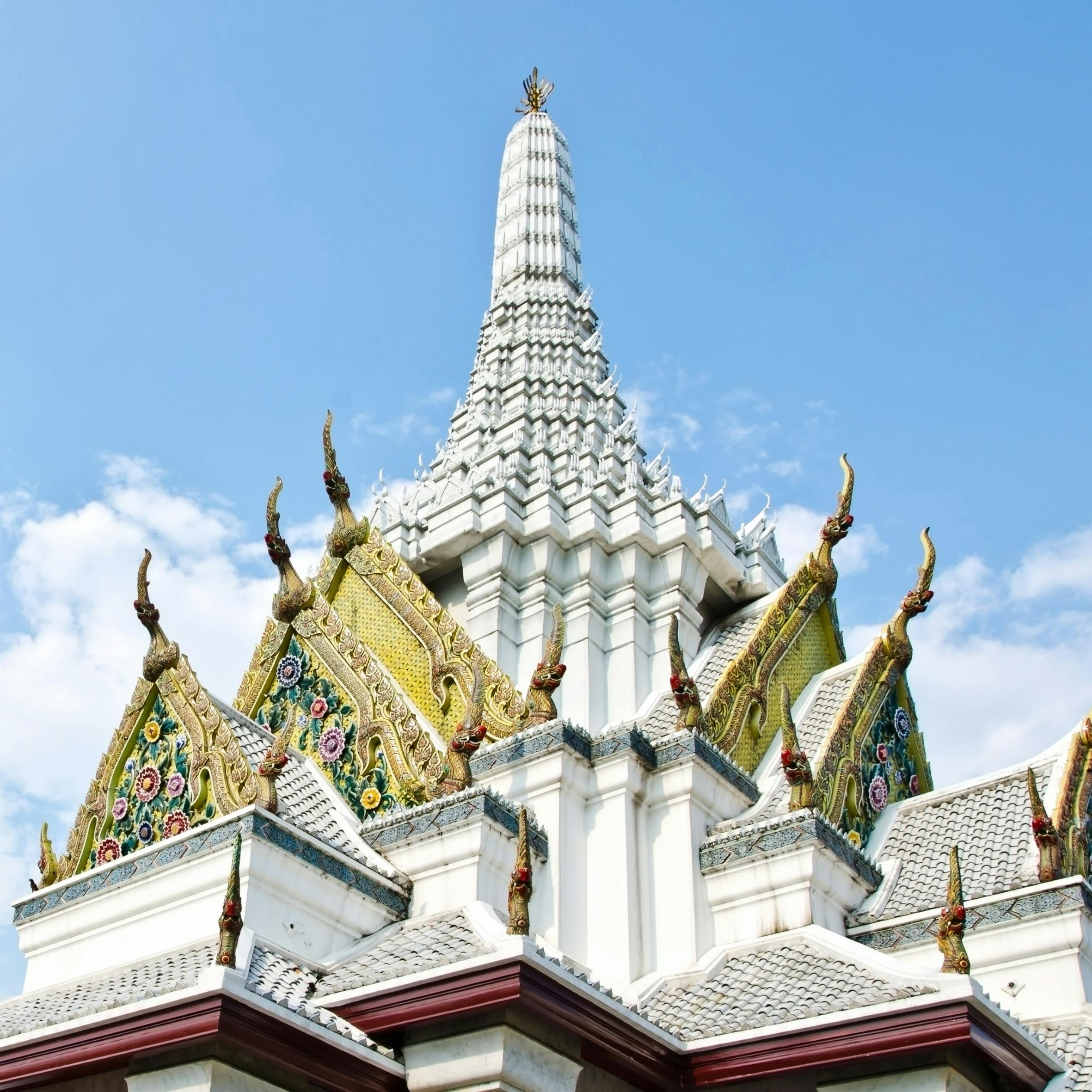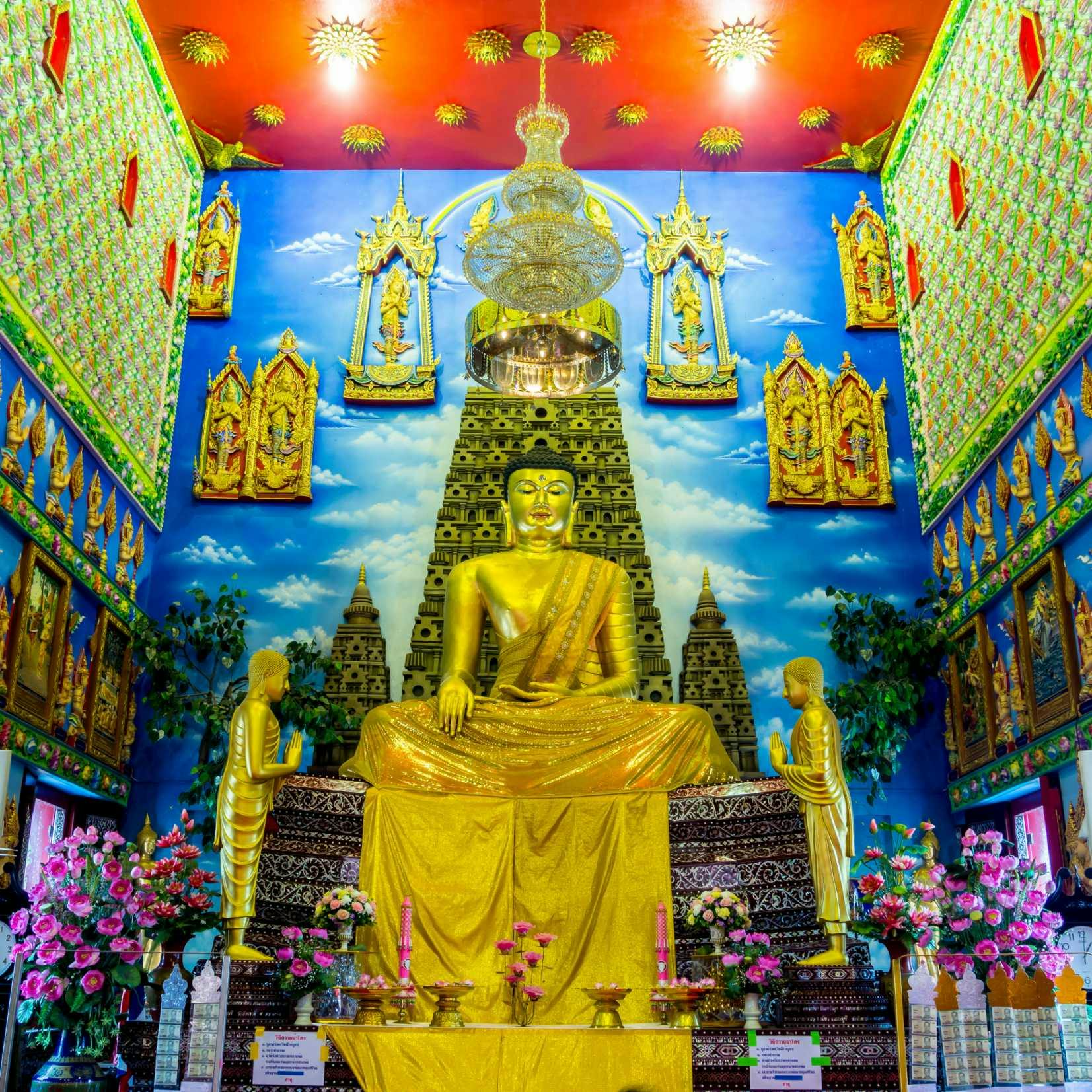 Thammachadocha where water lilies everywhere
After seeing the above three significant attractions, there are some suggested places for your stomach. Get yourself in an amazing dining experience at Thammachadocha, where water lilies cover the whole lily pond and even the water is unable to see which creates an amazing peaceful and calming atmosphere. Take your time and feel every moment as you are having in delicious Thai cuisine, including classic dishes like Hor Mok and Crab Curry. Although the menu is entirely in Thai, the friendly staff can offer helpful recommendations, or you can rely on the pictures to order your meal. The best part about Thammachadocha is the place that allows you to fully enjoy the scenery while enjoying your meal.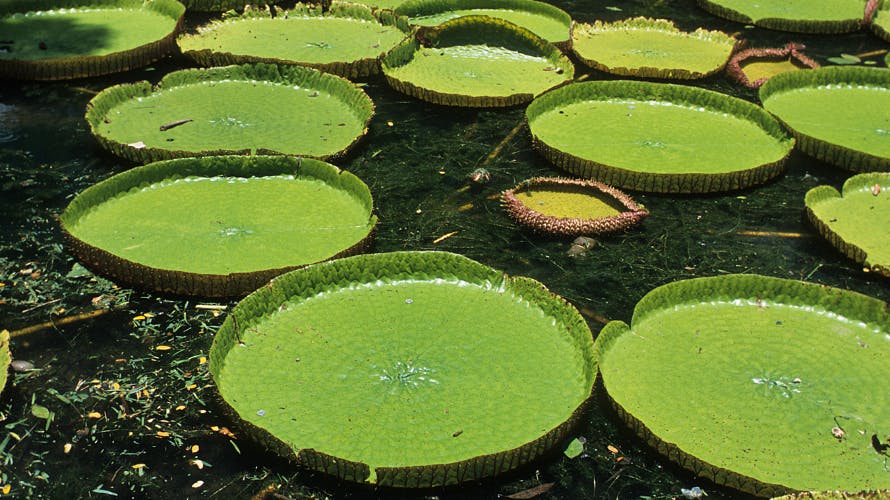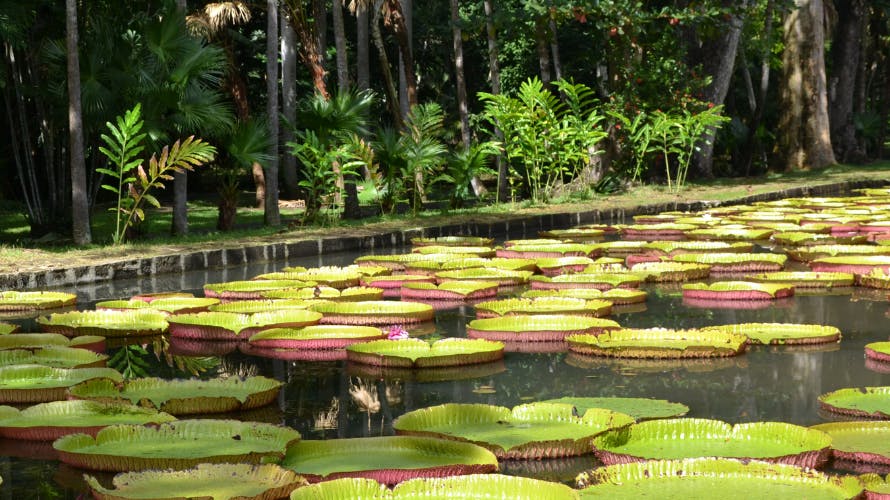 Experience the perfect combination of spicy and sour flavors in a bowl of Tom Yum Noodle Soup at Nalintara Food & Drink. The dishes are served in giant bamboo bowls, adding a unique and charming touch to your dining experience. Located in a picturesque setting surrounded by water lilies, Nalintara Food & Drink offers the perfect escape for a relaxing and enjoyable meal. And if you're looking for a unique and comfortable seating option, you can even sit on one of the gazebos by the pond and relax on a catamaran net. Satisfy your cravings for delicious Thai cuisine while enjoying the magnificent atmosphere and stunning scenery at Nalintara Food & Drink.
Dhabkwan; Dine on authentic Thai cuisine
Step into the world of royalty as you dine on authentic Thai cuisine at Dhabkwan, where the wooden Thai houses, lily pad pond, and lush greenery come together to create a charming and picturesque Thai village-like atmosphere. From the food to the surroundings, everything about Dhabkwan is distinctly Thai. The restaurant offers a variety of your favorite Thai dishes, cooked to perfection using traditional royal techniques. One dish that stands out is the Hor Mok, which is served in a round earthenware dish with eight bowl-like holes, each with its own individual cover. This unique presentation adds an extra layer of authenticity to your dining experience. So, come and dine like royalty at Dhabkwan, where every aspect of the restaurant is designed to transport you to a different time and place, and where you can savor the delicious flavors of Thailand.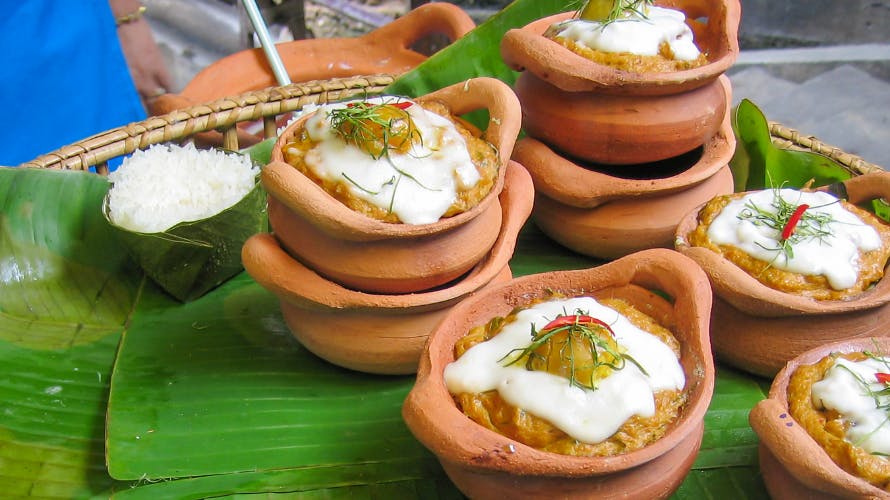 Dive in to Royal Thai Cuisine
Experience the best of both worlds at Suan Thip, a riverside Thai restaurant at Ko Kret, which not only offers Royal Thai cuisine but also a cultural tour. Listed in Thailand's Michelin guide with one star, the restaurant serves dishes that are inspired by Thai Royal recipes, giving them a unique taste and delicate appearance. But what sets Suan Thip apart is not just the food, but also the tranquil atmosphere, which allows you to fully immerse yourself in the dining experience. Whether you want to indulge your taste buds or feast your eyes on the scenic beauty around you, Suan Thip provides a relaxing and enjoyable dining affair. To top it all off, the restaurant also offers a cultural tour, which takes you on a journey through the local history and traditions of Nonthaburi. So, if you're looking for a truly authentic and immersive experience of Thai cuisine and culture, Suan Thip is the place to be.
Related Blog
---
Experience the most impressive from us.
The Grand Richmond Hotel's experienced event planning team is dedicated to making your event a success, with a wide range of services that include venue options, meetings, incentives, conventions, exhibitions, and dining experiences. Our team will work closely with you to ensure that your event runs smoothly and exceeds your expectations.