Getting Around Nonthaburi
Getting Around Nonthaburi is fun, but you definitely need to know about the following historical outstanding places
GRM Marketing
Feb 18,2023
Read Time 11 min
Nonthaburi is a historic town near Bangkok, located on the banks of the Chao Phraya River. It is known for its fruit and flower plantations, historic temples, and scenic beauty. The town is easily accessible and boasts several attractions including a Grand Royal Mansion, a Royal Garden, Koh Kret pottery, beautiful temples, tasty durians, and a magnificent government hall.

The Nonthaburi Provincial Government Center is located on Rattanathibet Road in the Mueang District of Nonthaburi Province. One of its notable features is the Nonthaburi City Pillar Shrine, which is a Thai-style square pavilion. The shrine has entrance and exit doors on all four sides, and its roof is topped by a prang, with a double roof and beautifully carved gable. The city pillar itself is made of auspicious wood and is carved in the shape of a lotus bud at its top.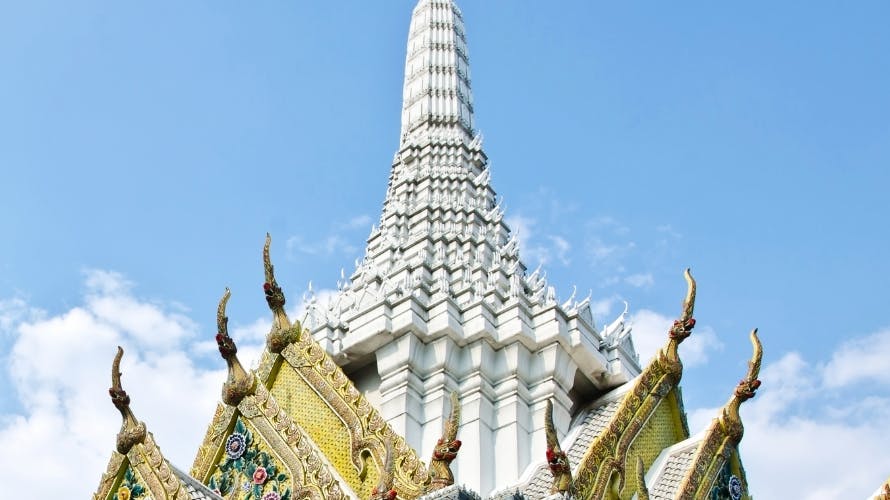 Wat Bua Kwan is an ancient temple from the era of King Rama V, located in Nonthaburi Province. It has been designated as a third-grade royal temple in Thailand. The temple was originally a house for priests, but later transformed into a temple in 1892. Over the years, the temple has been restored and its name changed to Wat Bua Kwan. In 1963, it was granted the status of a royal temple and has been maintained and led by several abbots over the years.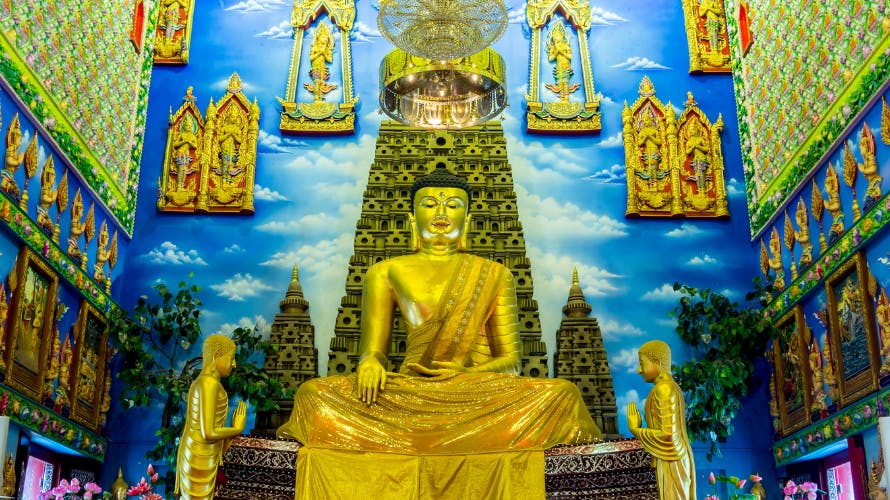 The Maha Chesadabodindranusorn Bridge, also known as the Nonthaburi-Bangkok Bridge, is a cable-stayed bridge located in Nonthaburi Province, Thailand. The bridge spans the Chao Phraya River and provides a vital link between Nonthaburi and Bangkok. The bridge features a distinctive design with tall, white pylons and steel cables that support the roadway, giving it a modern and iconic appearance. The Maha Chesadabodindranusorn Bridge is an important transportation hub for both locals and visitors, providing a convenient and efficient way to travel between Nonthaburi and Bangkok.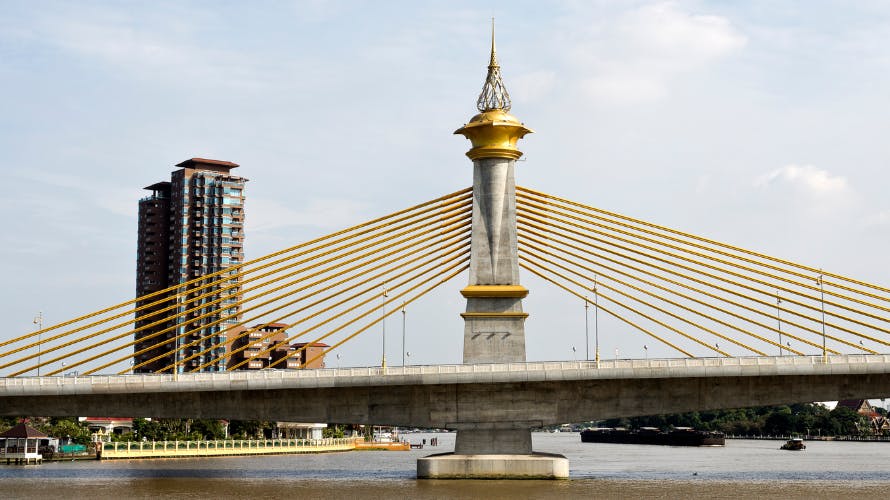 PLAN YOUR EVENT WITH OUR TEAM
The Grand Richmond Hotel's experienced event planning team is dedicated to making your event a success, with a wide range of services that include venue options, meetings, incentives, conventions, exhibitions, and dining experiences. Our team will work closely with you to ensure that your event runs smoothly and exceeds your expectations.