Experience the best Thai Massage
Do you know, Thai massage is a unique and ancient form of bodywork that originated in Thailand over 2,500 years ago!
GRM Marketing
Feb 17,2023
|
Read Time min
Thai massage, also known as Thai yoga massage, is a traditional healing practice that originated in Thailand. It involves a combination of acupressure, assisted stretching, and deep tissue massage techniques to improve the flow of energy and restore balance to the body.

During a Thai massage, the recipient typically lies on a mat on the floor, while the practitioner uses their hands, feet, elbows, and knees to apply pressure to specific points on the body. The massage may also involve gentle stretches and joint mobilization techniques to release tension and increase flexibility.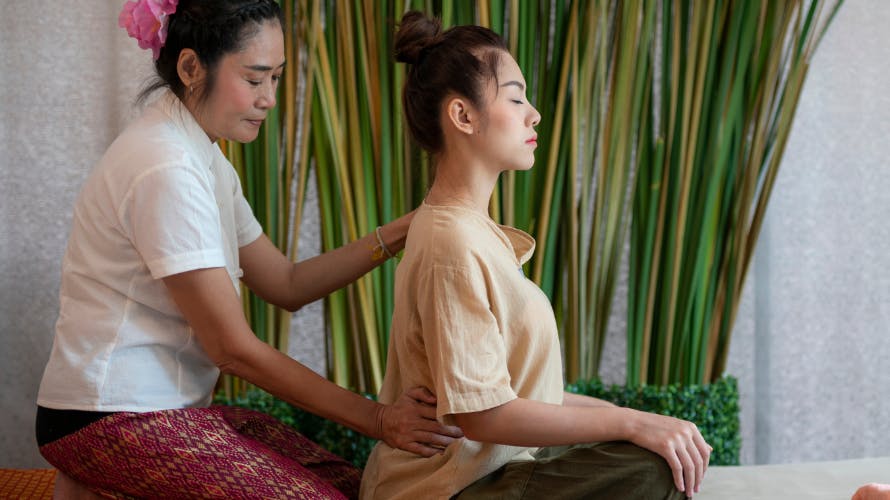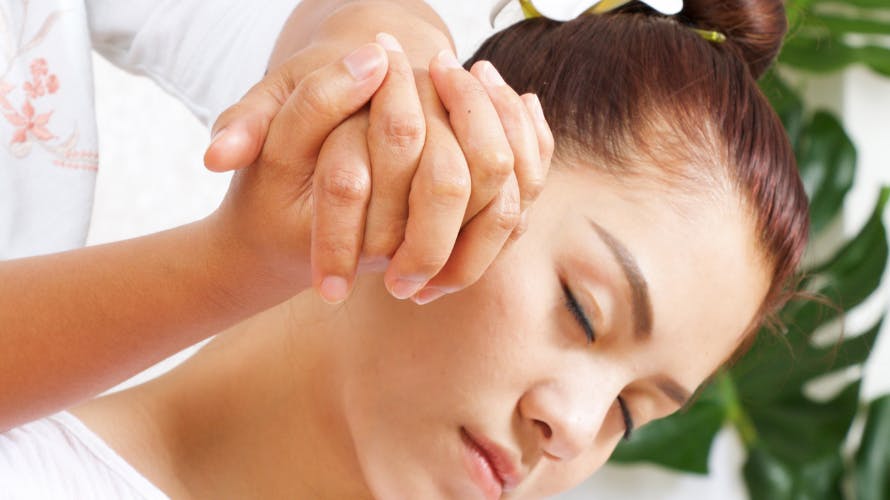 Some of the potential benefits of Thai massage may include:
Increased range of motion: Thai massage can help to increase the range of motion in your joints and muscles, which can also improve your posture.
Helps with back pain: Thai massage focuses on areas that can contribute to back pain, like the inner thigh and abdomen. However, if you have constant back pain, it's best to visit a doctor before getting any type of massage.
Reduces headache intensity: A study has shown that nine sessions of traditional Thai massage in a 3-week period can reduce painful headaches in people who have chronic tension headaches or migraines.
Lowers stress: Thai massage has been shown to reduce stress, especially when combined with plenty of rest.
Helps stroke patients: A study suggests that stroke patients who get Thai massage regularly may be better able to recover the ability to do daily activities. They may also have lower pain levels and sleep better.
Other potential benefits of Thai massage include better sleep, relaxation, improved digestion, a calm mind, or increased mindfulness. It's important to get a Thai massage from a trained and licensed practitioner to ensure that it is safe and effective.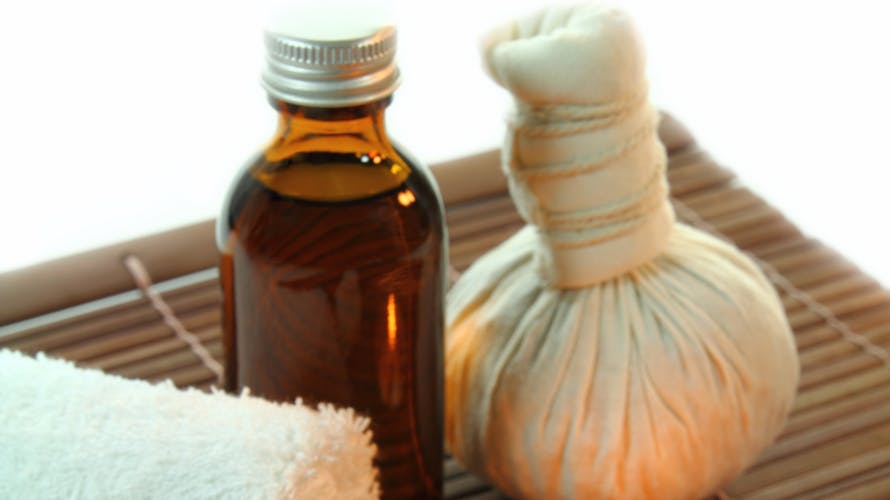 Asia Herb Association - The best place for you
Asia Herb Association is one of the recommended massage parlors that can accommodate both foreigners and locals. It is best to book ahead by selecting a suitable time and duration for your treatment. When you arrive, you will receive a tick sheet that allows you to specify certain areas of your body for the massage therapist to focus on, any health issues you may have, and the desired amount of pressure. In addition to Thai massages, Asia Herb Association also offers oil massages, scrubs, and Thai herbal ball treatments. With around five branches in Bangkok, the main outlet is located near the Phrom Phong BTS Skytrain Station and is one of the favorite Thai massage parlors. The location is open daily from 7 am to 2 am, and English-speaking receptionists are available to assist with bookings.
Wat Pho Traditional Thai Massage - Learn traditional and relax
Wat Pho is a well-known temple in Bangkok that is recognized as the birthplace of traditional Thai massage. Wat Pho also has a massage school, so you can even learn new skills to take home. We recommend booking your massage before touring the temple since it can get crowded after midday. A massage at Wat Pho is an excellent treat after visiting the temples, and the floor-to-ceiling windows provide a stunning view of the sparkling buildings. However, if it's sunny outside, they will close the thick blinds to help you forget about the hustle and bustle of Bangkok. The price for an hour-long Thai massage here may be higher than at other massage parlors, but it is well worth it for the opportunity to experience a piece of Thai history.
Health Land - Locals' Favorite Choice for Massage
Health Land is a popular and high-quality spa in Bangkok that offers a range of massage and wellness treatments. The exterior of the spa is designed as a retro mansion, while the interior has a hospital-like feel. Despite this, locals often choose Health Land as their top pick for massage treatments in the city. The spa offers a variety of massages, including 2-hour Thai massages that are considered a great value. In addition to massages, customers can enjoy foot reflexology, body polishes, and facials, as well as use the spa Jacuzzi or tourmaline sauna designed for one person. Due to its popularity, it's recommended to book ahead of time. Health Land has several locations throughout Bangkok, with the main branch located in Asoke.
Related Blog
---
Experience the most impressive from us.
The Grand Richmond Hotel's experienced event planning team is dedicated to making your event a success, with a wide range of services that include venue options, meetings, incentives, conventions, exhibitions, and dining experiences. Our team will work closely with you to ensure that your event runs smoothly and exceeds your expectations.