Eat Around Bangkok
Bangkok is a food lover's paradise, and it's no wonder why it's often referred to as the street food capital of the world. So now let's explore together about it
GRM Marketing
Feb 17,2023
|
Read Time min
Thai food is popular because it has a unique and distinctive taste that is both spicy and savory. Thai cuisine is known for its use of fresh ingredients such as lemongrass, galangal, and kaffir lime leaves, which contribute to the vibrant and refreshing flavors of the dishes. The balance of flavors in Thai food, including the use of sweet, sour, spicy, and salty tastes, is highly appealing to many people. Thai food is also versatile and can be adapted to different dietary needs, including vegetarian and gluten-free diets. The colorful presentation of Thai dishes, with a variety of textures and ingredients, also makes them visually appealing and attractive to food lovers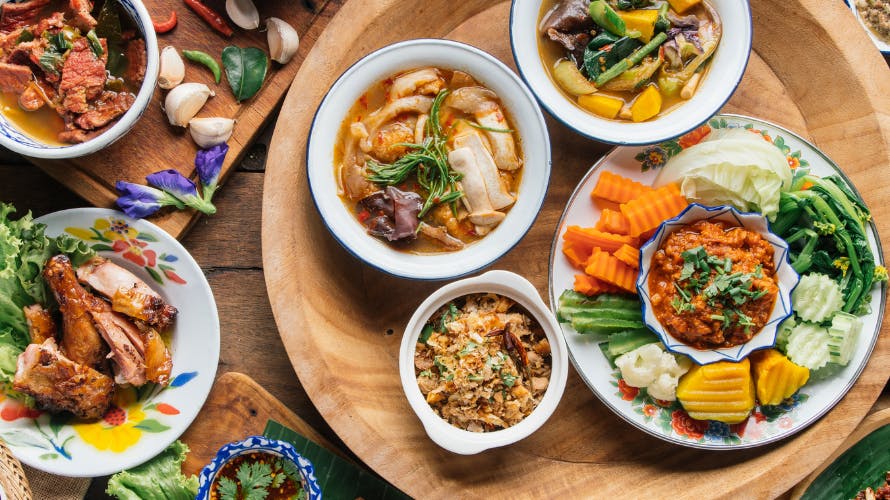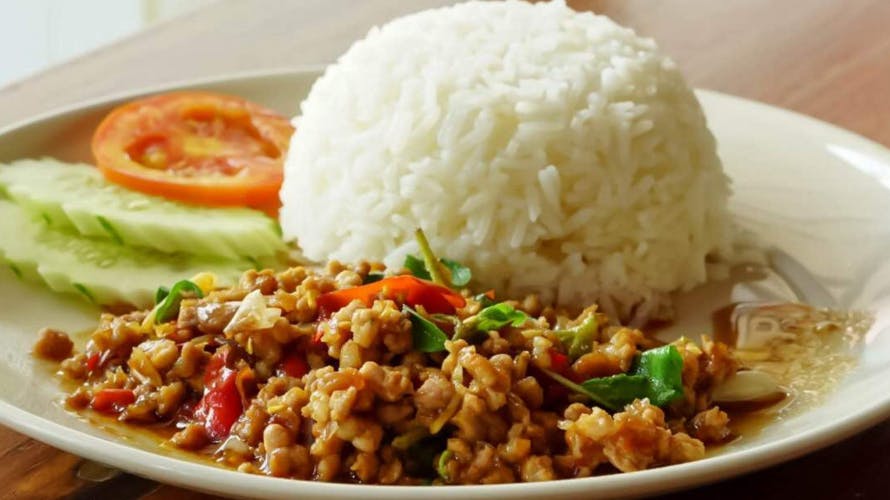 Jay Fai - Renowned Street Food Vendor
Jay Fai, a renowned street food vendor in Bangkok, gained worldwide recognition after being awarded a Michelin star in the guide's first Bangkok edition, becoming the only street food vendor to receive this honor at the time. Despite running a modest stall, she served some of the best street food in the city, but after the Michelin star, her popularity skyrocketed, causing wait times to reach up to four or five hours due to an influx of tourists. Jay Fai, who turned 75 in 2020 and is often referred to as "the best cook in Thailand," still maintains a high level of energy and dedication to her craft.

Jay Fai's signature dish is the crab omelet, which is about the size of a burrito and is packed with large pieces of succulent and juicy crab meat. Despite being deep-fried, the dish is not oily and can be enjoyed on its own without the need for sweet chili sauce. Although it may be a bit pricey, the crab omelet is definitely worth trying and is a must-have dish for anyone visiting Raan Jay Fai.
Nhong Rim Klong - A Famous Street Food Stall 
Nhong Rim Klong, a street food stall by a canal in Bangkok, offers one of the best meals in Thailand, making it a must-visit spot for food enthusiasts. Although the location is not picturesque, the food more than makes up for the lack of ambiance. The stall is located a short distance away from Wattana Panich and is popular, so be prepared to wait for a table.

The food is prepared in a kitchen located on top of a bridge, and customers sit at a few tables by the canal. Nhong Rim Klong is famous for its pad kee mao crab dish, which is a stir-fry made with large chunks of succulent crab and vegetables such as eggplant, onion, garlic, chili, ginger, and sweet basil. The dish is best enjoyed with steamed white rice. 

Another dish worth trying at Nhong Rim Klong is goong tod gratiem, which consists of jumbo shrimp fried in garlic. The shrimp is perfectly cooked, meaty, and very garlicky, making it a delicious option for seafood lovers. To avoid the lunch rush, it's best to visit the stall during off-hours, but be sure not to wait too long as they close at 4:30 PM.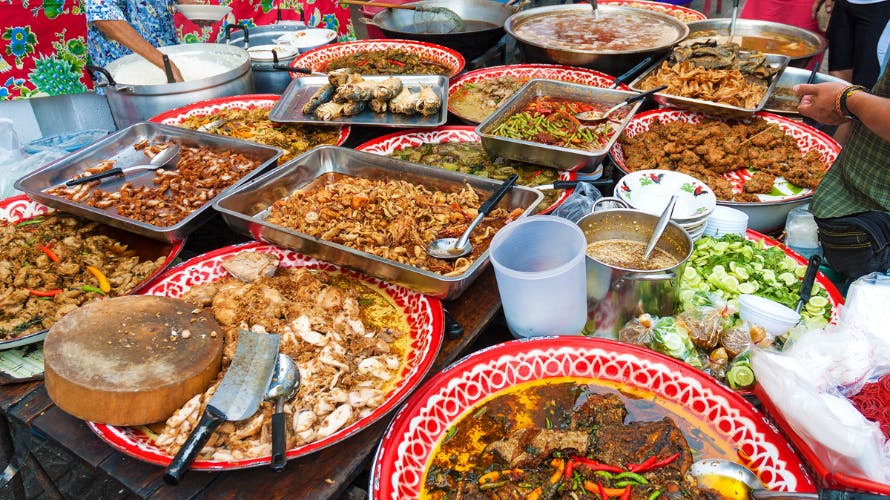 Wattana Panich - A Must-visit spot for anyone 
Wattana Panich sounds like a must-visit spot for anyone traveling to Bangkok! The slow-braised beef with coriander root and herbs sounds incredibly flavorful, and the fact that it's been simmering in the same cauldron for over 40 years is pretty amazing. It's interesting to learn about their process of using the old day's soup as the base for the next day's offering. The kuay teow neau buai with noodles and beef meatballs sounds absolutely delicious, and it's great to hear that the broth was sweet and aromatic while the beef was tender. It's good to know that they also serve goats if anyone is interested in trying something different.
Related Blog
---
Experience the most impressive from us.
The Grand Richmond Hotel's experienced event planning team is dedicated to making your event a success, with a wide range of services that include venue options, meetings, incentives, conventions, exhibitions, and dining experiences. Our team will work closely with you to ensure that your event runs smoothly and exceeds your expectations.